A delicious comfort food with potatoes and mushrooms topped with cheese. If desired, you can also add a little bit of white wine.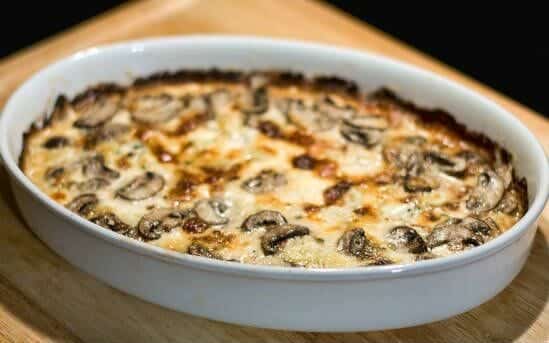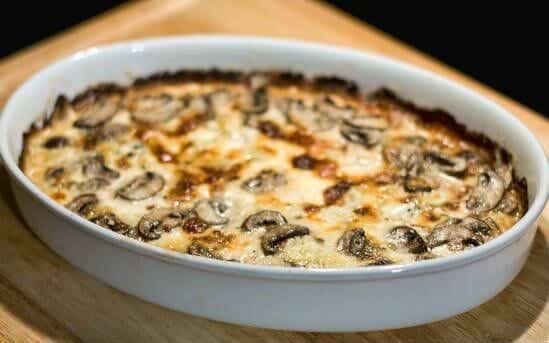 Ingredients:
Potatoes – 350 gms, finely sliced
Milk – 3/4 cup
Button Mushrooms – 2 cups, finely sliced
Olive Oil – 1 tsp
Butter – 1 tblsp
Cheddar Cheese – 3/4 cup, grated
Salt as per taste
Pepper Powder as per taste
Method:
1. Heat butter and olive oil in a pan over medium flame.
2. Add the mushrooms and saute for 2 minutes.
3. In a separate pan, add the milk, potatoes, salt and pepper powder.
4. Stir well and bring to a boil.
5. Remove from flame.
6. Add the mushrooms to the potato mixture and pour into a greased baking dish.
7. Sprinkle cheese on top and place it in a preheated oven at 425F.
8. Bake for 30 minutes or until golden on top.
9. Remove, cool and serve.