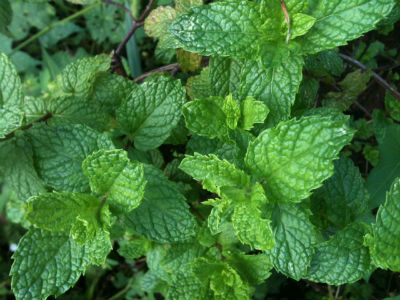 Ingredients:
Chicken – 300 gms, skinned, cut into bite-sized pieces
Mint Leaves – 3/4 cup, chopped
Ginger Garlic Paste – 2 tsp
Oil – 1/2 cup
Yogurt – 1/2 cup
Khoya – 1/2 cup, liquidized
Green Chillies – 10
Coconut Milk – 1 cup
Almonds – 30, blanched, peeled, sliced, lightly fried
Raisins – 45, soaked in water, sliced and fried
Method:
1. Marinate the chicken pieces with ginger garlic paste for an hour.
2. Heat oil in a pan.
3. Fry the chicken pieces till light brown.
4. Add yogurt, khoya and salt.
5. Fry till the moisture evaporates.
6. Add the green chillies and mint leaves.
7. Stir well.
8. Pour the coconut milk and cook till chicken becomes tender and a thick gravy is formed.
9. Now add the almonds and raisins.
10. Mix well and simmer for a minute or two.
11. Remove and serve hot.
Note: image is for illustration purposes only and not that of the actual recipe.