Mango Burfi is a delicious Indian sweet especially for those who love mangoes. Simple, delicious and easy to make, it makes for a great dessert after a meal.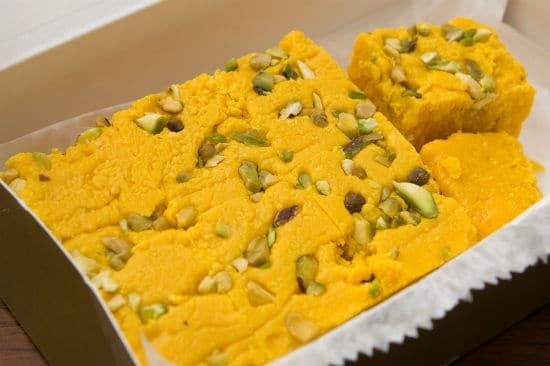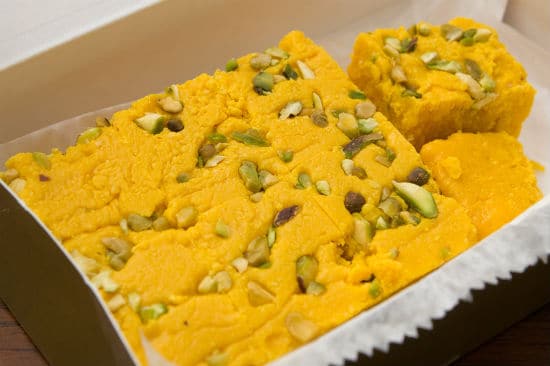 Ingredients:
Mango Pulp – 2 cups (not too thick, you can add little water)
Milk Powder – 1 cup
Ghee – 1/4 cup
Coconut – 1 cup, grated
Sugar – 4 cups
Cardamom Powder – 2 tsp
To Garnish (optional):
Almonds, Pistachios and Cashews – chopped and fried in little ghee
Method:
1. Pour the mango pulp into a pan and place it over medium flame.
2. When it starts to thicken remove from flame.
3. Add milk powder, grated coconut, sugar and mix well until the sugar has fully dissolved.
4. Place it back over low flame and stir well.
5. Add ghee and stir gently.
6. When it does not stick to the sides of the pan and starts to rise up, add the cardamom powder.
7. Switch off the flame.
8. Pour it into a greased plate and allow it to cool.
9. Before it hardens fully, cut it into desired shapes and store in an airtight container.
Tip: If desired, garnish with fried cashews, almonds and pistachios.