Noodles cutlet is a yummy appetizer & a great snack for kids. An easy and innovative way of having noodles.

What would you do when there is leftover noodles? It's a shame that most times, it get thrown away. This Noodles Cutlet recipe not only finishes off the leftovers, but also brings more life to snack time! Moreover, cutlets are all time favourites! Crispy on the outside and soft on the inside. I don't think there is anyone who would want to refuse a cutlet.
With holidays around the corner, the kids clamouring for interesting food and play, this Noodles Cutlet is sure to kindle their interest. Very simple to make using mashed potatoes and flour for binding, it can easily be whipped up in less than 30 minutes if you have all the ingredients ready.
For the noodles, leftovers are best, as the flavours have soaked in. Even if you don't have any, fret not, just open up a packet of instant noodles or regular hakka noodles, cook it and use it in the recipe. Feel free to make your own variations to this Noodle Cutlet recipe.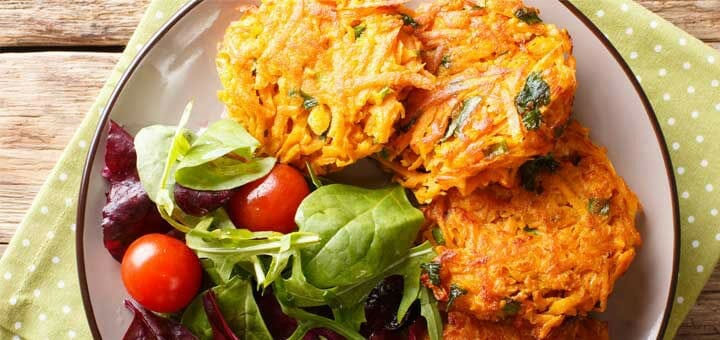 Noodles Cutlet
Noodles cutlet is a yummy appetizer & a great snack for kids. An easy and innovative way of having noodles.
Ingredients
1

packet

Noodles

veg, or egg noodles

5

cups

Water

3

Potatoes

Boiled, mashed

1/2

cup

Corn

Boiled

1/2

cup

Peas

Boiled

1

tsp

Garam Masala Powder

1

cup

Bread Crumbs

1

tsp

Red Chilli Powder

1

tsp

Aamchur Powder

2

tbsp

Coriander leaves

Salt

As per Taste
Maida Paste
2

tbsp

Maida Flour

2

tbsp

Corn Flour

1/2

tsp

Pepper Powder

1/2

tsp

Salt

Water

As required
Instructions
Heat a vessel with required water and add a pinch of salt and few drops of oil.

When it boils, add the noodles and let it boil.

When the noodles are cooked till soft, remove from flame.

Strain the excess water and run though cold water, to avoid sticking.

Take a wide bowl and add the vegetables, chilli powder, aamchur powder, salt, garam masala powder and coriander leaves.

Combine them together and knead well. Make sure no lumps are formed.

Add the boiled noodles, without mashing it.

Take a small cup and add the maida flour, corn flour, pepper powder, salt and required water.

Make a flowing consistency batter.

Grease your palm with oil and make small patties with the prepared mixture.

Dip them in the maida paste and roll over the bread crumbs.

Heat a pan with required oil for deep frying.

Drop the patties one by one and deep fry it.

Cook till crispy golden brown colour on both sides.

Remove and strain it in tissue.

Serve hot with mint dip or any ketchup.
Notes
If regular Hakka noodles is unavailable, use leftovers or any Instant variety. The quantity required for this recipe is approx. 200g.