Easy, delicious and simple to make Cheesy Chicken Fingers that everyone would love, especially the kids. Serve as part of a meal or as a snack.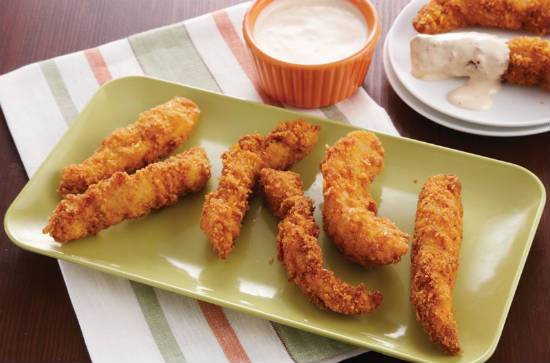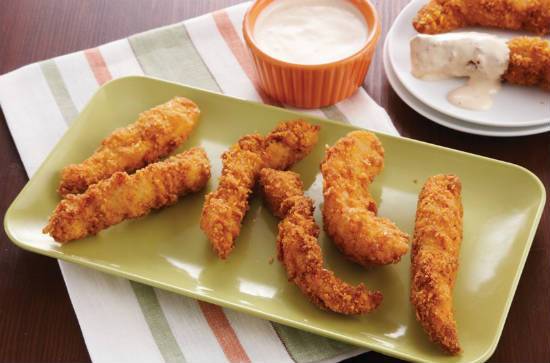 Ingredients:
Chicken Breast – 3, boneless, skinless
Eggs – 2, beaten
Milk – 1/2 cup
Olive Oil – 1/3 cup
Plain Flour – 1/4 cup
Breadcrumbs – 1 cup
Parmesan Cheese – 1/2 cup, grated
Salt as per taste
Black Pepper Powder as per taste
Method:
1. Cut the chicken breasts into even-sized strips.
2. Whisk the eggs, 2 tblsp olive oil, milk and 2 tblsp water.
3. Mix well.
4. Add the chicken strips and keep aside for 10 to 15 minutes.
5. Mix the flour, salt, cheese, pepper powder and breadcrumbs in a large bowl.
6. Remove the chicken from the egg mixture, shaking off excess moisture, and dredge them in the flour mixture.
7. Heat oil in frying pan over medium flame.
8. Shake off any excess flour and gently add the chicken pieces.
9. Fry for 10 minutes or until golden brown, turning from time to time.
10. Remove and drain excess oil.
11. Serve hot with a choice of dipping sauce.