A popular and easy to make appetizer for any occasion, any meal. Best served with a salad and dipping sauce of choice.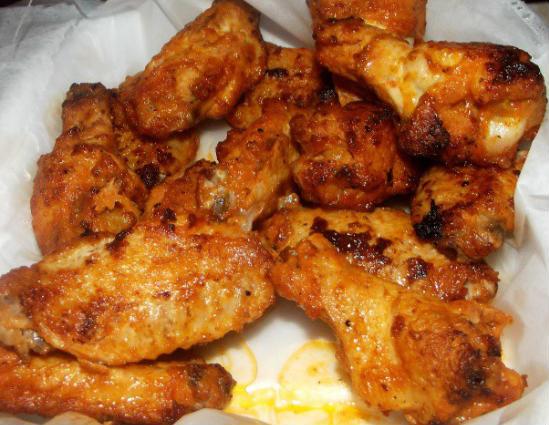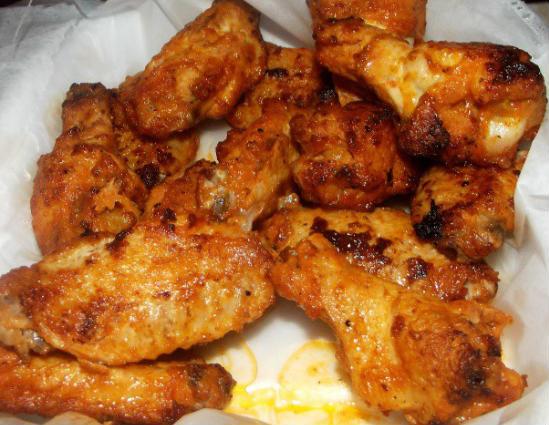 Ingredients:
Chicken Wings – 500 gms
Red Chilli Flakes – 1/2 tsp
Dry Red Chilli – 1, small
Black Peppercorns – 1/2 tsp
Salt – 1/4 tsp
Soy Sauce – 2 tblsp
Rice Wine – 2 tblsp
Plain Flour (Maida) – 2 tblsp
Corn Flour – 1 tblsp
Oil – 500 ml, for deep frying
Lemon Wedges to serve
Method:
1. Cut the wing tips and halve the chicken wings at the joint.
2. Transfer them to a large bowl.
3. Dry roast the peppercorns and remove.
4. Grind them with the red chilli to a coarse powder.
5. Combine this with the salt, soy sauce, flour, rice wine and corn flour.
6. Mix well and pour over the chicken wings.
7. Mix well until evenly coated.
8. Keep aside for 5 to 10 minutes.
9. Heat oil in a deep frying pan over medium flame.
10. Fry the chicken wings until well browned.
11. Remove and drain excess oil.
12. Serve with lemon wedges and a dipping sauce of choice.