Soya laddu – a sweet delicacy made with Soya flour, jaggery and ghee.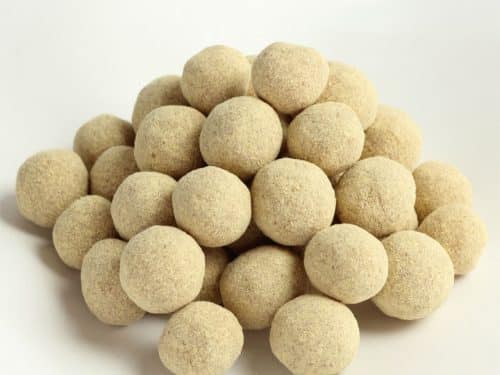 Soya laddu – a sweet delicacy made with Soya flour, jaggery and ghee. India is famous for laddus, the most popular one being Boondi laddu and Besan laddu, both made from Chickpea flour. Some of the other popular flour bases used to make laddus are whole wheat, rava (semolina) and even dry fruits. Sometimes Jaggery is used along with a rich sprinkling of nuts to make it healthier and tastier. Laddus are typically reserved for special occasions and festivals that begin with Navarathri and end with Sankranti.
Normally popular in biryani or as soy milk or tofu, Soya legume is rich in protein and a very convenient nutrient for those who are vegans or vegetarians. In this Soya Laddu recipe, we explore the use of Soya as a dessert. In this simple and almost instant recipe, all you would need to do is roast the flour, add in the ghee and jaggery, allow it to cool and make it into balls! That's it. The laddu making stage is the best if you have kids. Get them involved in the process and they are bound to have fun and at the same time enjoy eating this healthy, protein rich sweet.
A few tips before you start:
Take care to choose good quality Jaggery that doesn't have dirt or grit in it.
Alternatively, you can use palm sugar or brown sugar as well.
Feel free to use almonds, walnuts or raisins to make it more interesting.
So, go ahead and let us know how it came out.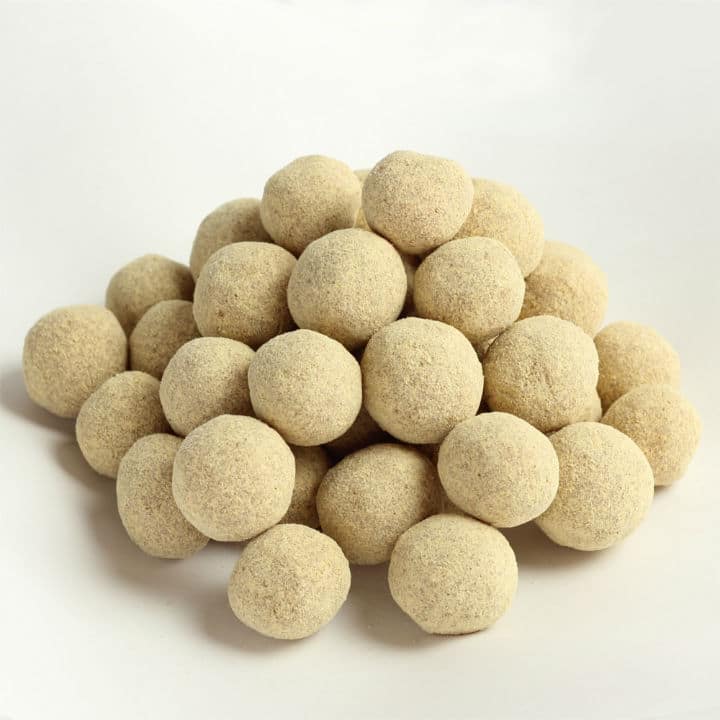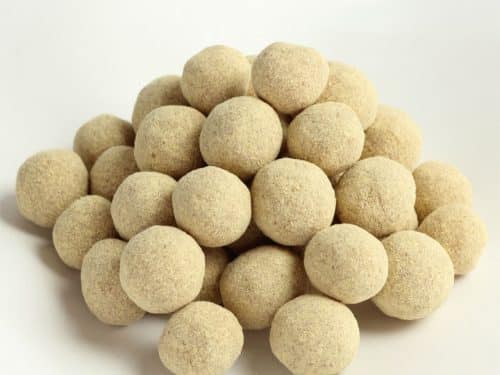 Soya Laddu

Recipe

Soya laddu – a sweet delicacy made with Soya flour, jaggery and ghee.

Ingredients for
Soya Laddu
1

cup

Soya Flour

3/4

cup

Jaggery Powder

1/4

cup

Glucose Powder

1/4

cup

Milk Powder

3

tbsp

Ghee

10

Cashew nuts

1/4

tsp

Cardamon Powder
How to make
Soya Laddu
Heat a pan under medium flame.

Add 1 spoon of ghee and roast the cashew nuts, and other nuts if using, until golden brown. Remove and keep it aside.

To the same pan, add the soya flour along with the remaining ghee and roast until you get a good aroma.

Add the jaggery powder, glucose powder, milk powder, cardamon powder, and roasted cashewnuts (& other nuts or raisins) to the soya flour.

Stir well until you see the Jaggery mixed in evenly and remove from flame.

Hold them together using ghee and make small balls. You can add a few spoons of milk to help in binding.

Tasty Soya laddu is ready.