A delicious and easy to make appetizer / starter, these Fried Masala Prawns are perfect for any occasion or party. Serve with mint chutney for the extra flavour.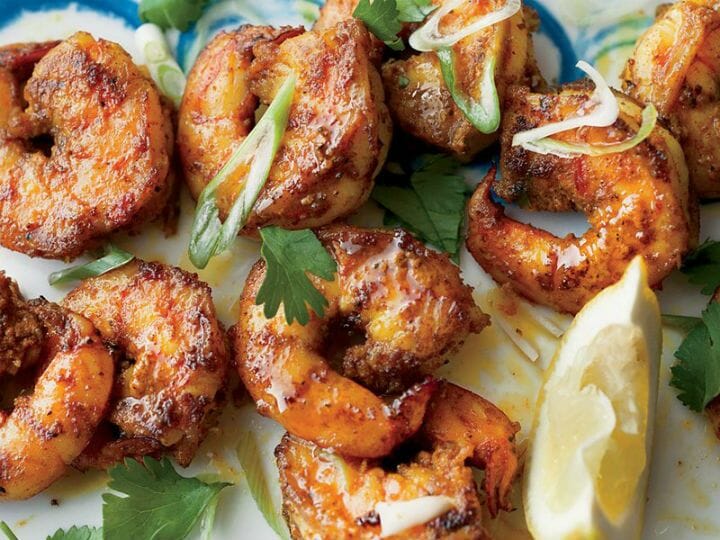 Ingredients
Prawns – 500 gms, deveined, washed
Eggs – 2, beaten
Red Chilli Powder – 1 tblsp
Juice of 2 Lemons
Maida (Plain Flour) – 1/4 cup
Breadcrumbs – 1 cup
Oil for frying
Chaat Masala as required
Salt as per taste
Method:
Mix the beaten eggs, red chilli powder, lemon juice, maida and salt in a bowl.
Add the prawns to this and keep it aside for 30 minutes.
Heat oil in a deep frying pan over medium flame.
Remove the prawns, one by one, shake off any excess marinade and coat them with the breadcrumbs.
Add to the hot oil and deep fry until golden brown.
Remove and drain excess oil.
Sprinkle some chaat masala on them.
Serve with mint chutney.