Dhokla is a popular and traditional Gujarati teatime/evening snack. Delicious and nutritious, this dhokla made with moong dal is simple and easy to make. Serve with sauce or chutney.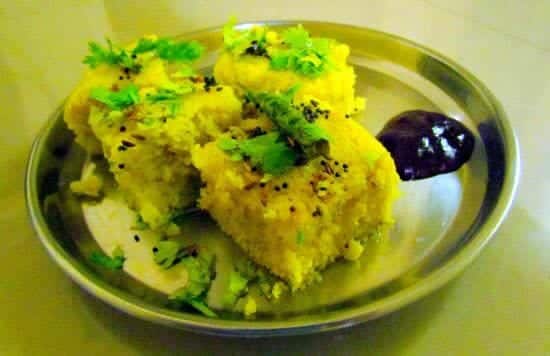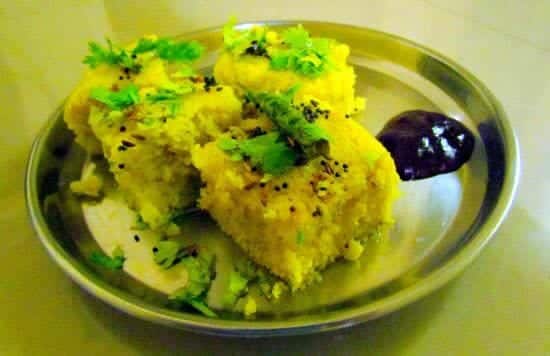 Ingredients:
Moong Dal – 1 cup, soaked and ground coarsely
Coconut – 1 tsp, grated
Green Chillies – 3
Cooking Soda – a pinch
Mustard Seeds – little
Curry Leaves – few
Bengal Gram Dal – little
Urad Dal – little
Coriander Leaves – few
Oil as required
Salt as per taste
Method:
1. Add salt, cooking soda to the ground dal and mix well.
2. Transfer to a greased plate and steam cook in a pressure cooker.
3. Remove and cut into small squares.
4. Heat oil in a pan.
5. Fry the curry leaves, mustard seeds, bengal gram dal, urad dal and chopped green chillies.
6. Saute for a minute or two.
7. Add the dal squares, coconut and coriander leaves.
8. Gently mix well and transfer to a serving plate.
9. Serve with mint chutney or sauce.