Nannari Sherbet is a popular South Indian drink made with Nannari (Sarsaparilla) roots. Typically sold in Ayurvedic medicine or "Naatu Marundhu" shops, the nannari roots have many health benefits. They are a natural body coolant, act as a blood purifier, home remedy for constipation and urinary infection.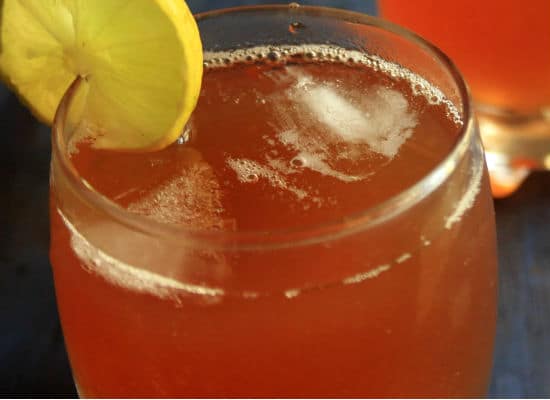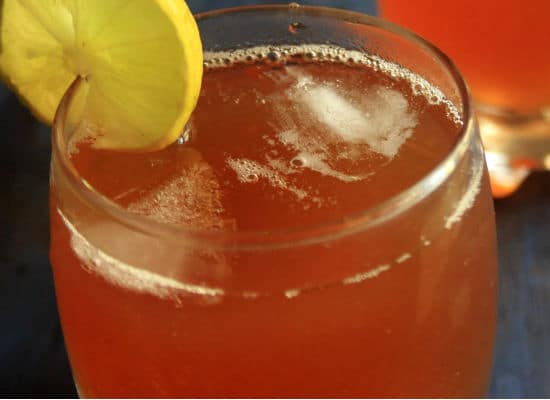 Ingredients:
For the Nannari Syrup:
Nannari Roots (Sarsaparilla) – 100 gms
Water – 1 litre
Sugar – 500 gms
Lemon – 1
For the Sherbet:
Nannari Syrup – 6 tblsp (available in speciality stores or supermarkets)
Water – 1 1/2 cups
Lemon Juice – 1 1/4 tblsp
Ice Cubes – few
Method:
1. Wash the nannari roots well.
2. Lightly crush and discard the inner thick roots. Use only the barks.
3. Break them into one or two pieces and grind to a fine powder.
4. Bring the water to a boil.
5. Switch off the flame and add the nannari powder.
6. Cover and keep aside for 8 to 12 hours.
7. Strain this mixture into a broad vessel.
8. Add sugar and place it over medium flame.
9. Simmer till it reaches an one-string consistency.
10. Remove and cool.
11. Squeeze the lemon and mix well.
12. Cool completely before storing it in a sterilized glass bottle.
13. Keep it in the fridge until required.
14. To make the sherbet, mix the mentioned ingredients and serve chilled.
15. The syrup stays good for a month or two if kept in the fridge.