A popular chicken appetizer from Thai Cuisine, the chicken satay is easy to make and is best served with a dipping sauce of choice.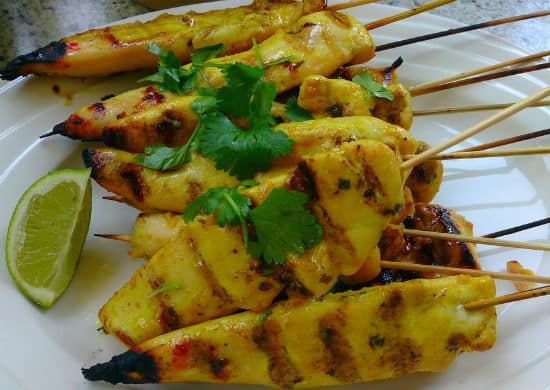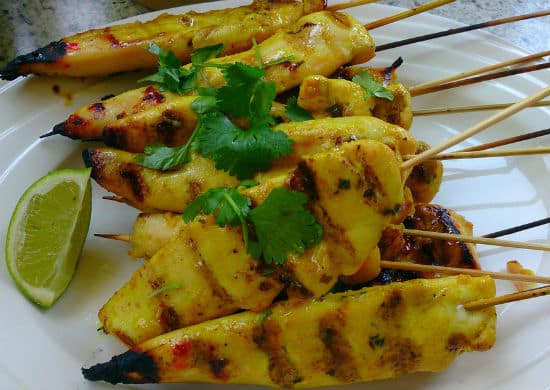 Ingredients:
Chicken Breast Fillets – 250 gms, cut into 1/2 inch strips
Sweet and Sour Sauce – 1/3 cup
Basil Leaves – 3 tsp
Butter – 1 1/2 to 2 tsp
Brown Sugar – 1 1/2 tsp
Chinese Five-Spice Powder – 1/2 tsp
Garlic – 1/4 tsp, minced
Wooden Skewers – soaked in water for 30 minutes
Coriander Leaves – few, chopped
Method:
1. Combine the sweet and sour sauce, basil leaves, butter, brown sugar, garlic and five-spice powder in a bowl.
2. Thread the chicken pieces on to the skewers.
3. Brush them with the sauce.
4. Place the skewers on a grill pan and grill for 10 minutes (brush with the sauce from time to time) or until the chicken is no longer pink and lightly blackened.
5. Remove and transfer to a serving plate.
6. Garnish with coriander leaves.
7. Serve.