Here is a ice cream flavour that is unique, easy to make and tastes delicious. Jackfruits are one of the summer treats. Rich in fibre, minerals and vitamins, it has no fats and contains essential nutrients that the body needs.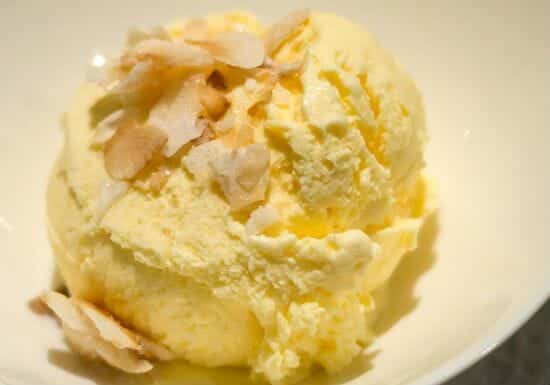 Ingredients:
Jackfruits – 500 gms, seeds removed, flesh chopped
Milk Maid – 750 gms
Milk – 1 litre
Bread Slices – 5 to 6, crusts removed
Dry Ginger Powder – 2 tsp
Almonds – handful, sliced
Method:
1. Heat milk in a pan over medium flame.
2. Switch off the flame and remove.
3. Add the milk maid and mix well.
4. Add the bread slices to a mixer.
5. Pour a little milk and blend well to a thick paste.
6. Add this to the milk and mix again.
7. Grind the jackfruits to a thick pulp and add to the milk.
8. Mix again.
9. Add the ginger powder and stir. Keep aside to cool.
10. Transfer to a freezer safe container and keep it in the freezer.
11. After 10 minutes whisk well and put it back.
12. After 30 minutes whisk again and put it back until fully set.
13. To serve, add 1 or 2 scoops to a bowl.
14. Garnish with some almonds and serve.