Palakottai (Jackfruit Seeds) are a rich source of carbs and proteins. During summer months, when jackfruits are in plenty, many households reserve the seeds after eating the fleshy portions. These seeds are either roasted and eaten as a snack or made into different recipes. This thokku is one such recipe that can be served as a side dish to chapati or rotis.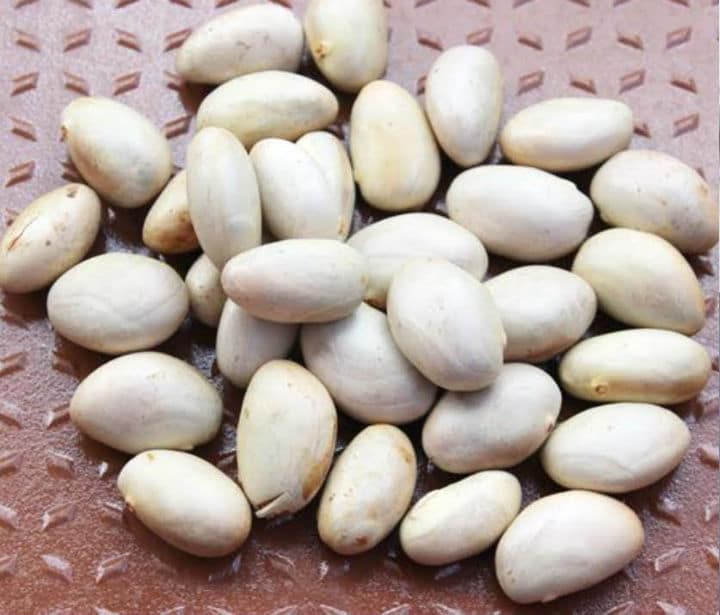 Ingredients:
Palakottai (Jackfruit Seed) – 2 cups, peeled and chopped
Onion – 1
Green Chillies – 3
Grated Ginger – 1 tsp
Salt to Taste
Cumin Seeds – 1 tsp
Turmeric Powder – 1 tsp
Chaat Masala powder – 1/2 tsp
Coriander Seeds – 1 tsp
Red Chilli Powder – 1 tsp
Coriander Leaves – 1 tblsp, Chopped
Lemon Juice – 1 tblsp
Oil – 2 tblsp
Method:
Boil the jack fruit seed with little water by adding salt and turmeric powder.
Mash the seeds.
Heat a kadai over medium flame.
Add 2 tblsp oil and temper cumin seeds.
Add the chopped green chillies, onions, grated ginger and saute for few minutes.
Add the red chilli powder, coriander powder and cook until oil floats on top of the gravy.
Add the mashed jack fruit seeds and chaat masala powder.
Mix well and switch off the flame.
If needed, add the lemon juice at the end.
 Serve hot with rice or chapati.