An easy recipe for a quick and simple starter/appetizer. Serve with a dipping sauce of choice.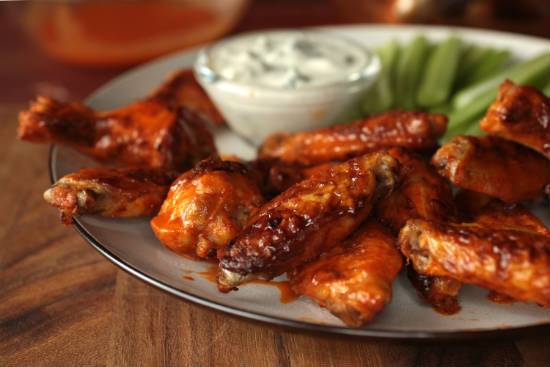 Ingredients:
Chicken Wings – 8 to 10
Dijon Mustard – 1 tblsp
Honey – 3 tsp
Sesame Oil – 3 tsp
Black Pepper Powder as per taste
For the Marinade:
Soy Sauce – 2 tblsp
Brown Sugar – 2 tblsp
Red Chilli Flakes – 1/4 tsp
Water – 2 tblsp
Lemon Juice – 1 tblsp
Ginger Garlic Paste – 2 tsp
Method:
1. Mix all the marinade ingredients in a bowl.
2. Add the mustard, honey and sesame oil.
3. Mix again.
4. Sprinkle a bit of pepper powder and transfer to a large ziplock bag.
5. Add the chicken wings and shake well until evenly coated.
6. Keep it in the fridge for 4 to 6 hours.
7. Heat a grill pan over medium flame.
8. Remove the chicken wings from the bag and discard any excess marinade.
9. Place them on the hot grill and cook for 3 minutes on each side or until browned and cooked through.
10. Remove and serve at once.