Delicious chicken skewers that are perfect for any occasion especially as starters. Serve with sour cream or with any dipping sauce of choice.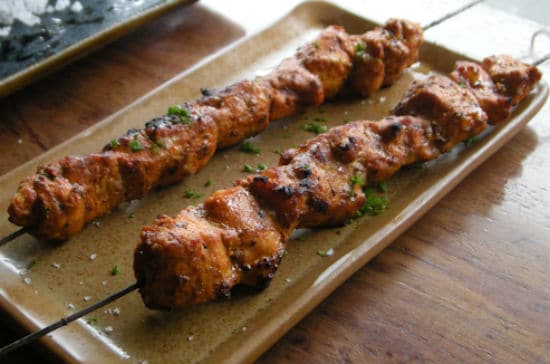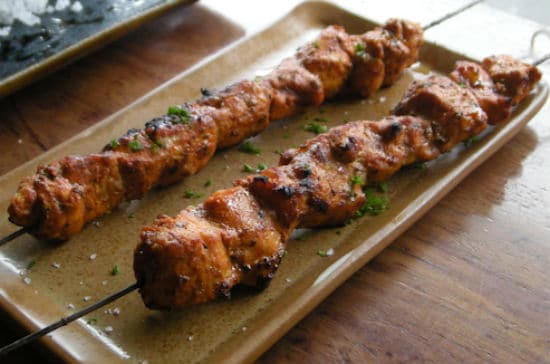 Ingredients:
Chicken Thigh Fillets – 400 gms
Smoked Paprika – 3 to 4 tsp
Olive Oil – 3 tsp
Garlic – 1 clove, crushed
Bamboo Skewers – 8 to 10, soaked in water for 45 minutes (or you can also use Metal Skewers)
Method:
1. Cut the chicken fillets into 2 to 3 cm pieces.
2. Combine them with olive oil, garlic and paprika.
3. Gently mix and cover it with cling film.
4. Keep it in the fridge for 30 minutes.
5. Skewer the marinated chicken pieces.
6. Place them on a preheated chargrill pan over high flame.
7. Cook for 4 to 5 minutes or until cooked and browned, turning them regularly.
8. Remove and serve with sour cream or dipping sauce of choice.