A delicious dessert sandwich that is a sure hit with the kids.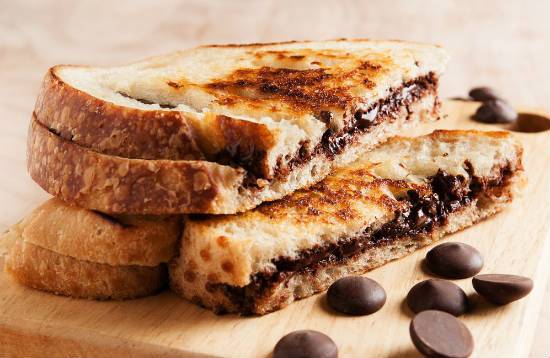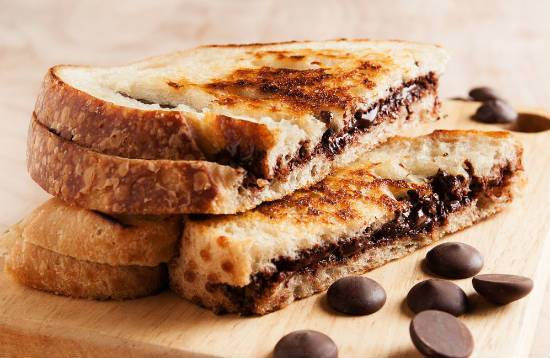 Ingredients:
Dark Chocolate – 1/2 cup, chopped
Chocolate Chips – 1/3 cup
Thick Cream – 1/3 cup
Cocoa Powder – 2 tblsp, unsweetened
Sugar – 1 1/2 tsp
Salt – a pinch
White Bread Slices – 6
Butter – 2 tblsp, unsalted, melted
Method:
1. Heat a pan over low/medium flame.
2. Mix the cream, cocoa powder, sugar and salt.
3. Whisk well until the mixture is smooth and thick, about 2 to 3 minutes.
4. In another pan, add the dark chocolate and chocolate chips.
5. Pour the cream mixture over the chocolate and stir until smooth.
6. Remove and cool.
7. Place the bread slices on a flat surface.
8. Spread the chocolate mixture on half of the slices and butter the remaining 3 slices.
9. Place the buttered slices on top of the chocolate slices and apply some more butter on the outside.
10. Heat a nonstick pan over medium flame.
11. Cook the sandwiches until golden, crisp and chocolate has melted.
12. Remove and serve at once.
Tip: Sprinkle some icing sugar or grated chocolate if desired.