These tortilla pizzas are great little snacks/appetizers and great for any parties, weekend brunch or late night snack. And not to mention, kids would love this.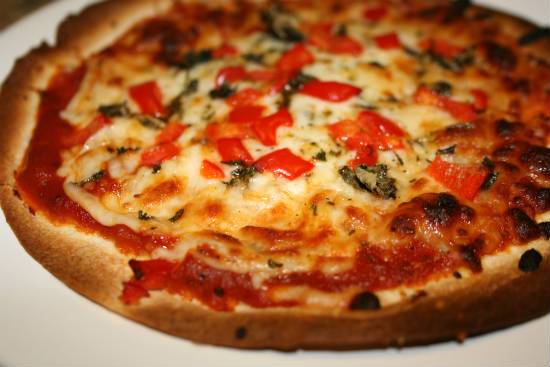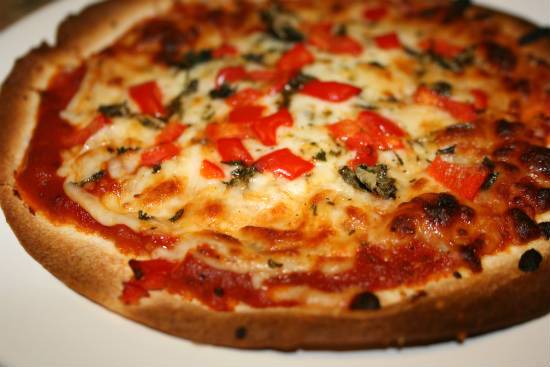 Ingredients:
Flour Tortillas – 2 (available readymade)
Butter – 2 tsp
Worcestershire Sauce – 2 tsp
Mozzarella Cheese – 1 cup, grated
Spring Onions – 2 tblsp, chopped
Tomato – 1, medium, chopped
Capsicum – 1/4, sliced
Onions – 1/2 cup, sliced
Tabasco Sauce (or any Chilli Sauce) – 1 tblsp (You can also use Pizza Sauce)
Basil Leaves – to garnish
Method:
1. Place the tortillas on a baking tray.
2. Mix the butter and worcestershire sauce in a bowl. Brush the tortillas with this.
3. Place the tray in a preheated oven at 400F/200C and bake for 2 minutes or until the tortillas are crispy.
4. Meanwhile, mix the cheese, spring onions, tomatoes and chilli sauce.
5. Remove the tortillas and spread the cheese mixture on top.
6. Bake for another 3 to 5 minutes or until cheese has fully melted.
7. Remove, cool and cut into slices. Garnish with basil leaves.
8. Serve at once.
Tip: Add/remove toppings as desired.