This is a delicious recipe from the Konkan region. Serve as an appetizer with chutney or sauce.
We came upon this dish at a restaurant we had been to recently and the name sounded quite interesting. After a good few minutes of some discussion, we got this recipe from the chef who made it.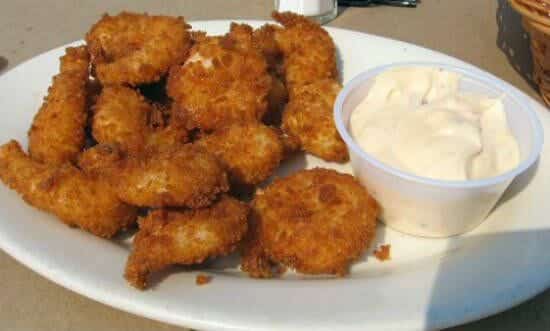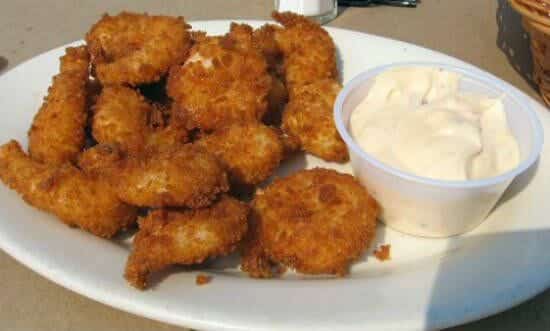 Ingredients:
Shrimps – 15 to 20, shelled, deveined
Ginger Garlic Paste – 1 tblsp
Rava (Semolina) – 1 tblsp
Rice Flour – 1 tblsp
Red Chilli Powder – 1 tsp
Turmeric Powder – 1/2 tsp
Lemon Juice – 1 tblsp
Salt as per taste
Oil – 2 tblsp
Method:
1. Mix the shrimps with lemon juice and a pinch salt.
2. Keep aside to marinate for 10 to 20 minutes.
3. Add the turmeric powder, red chilli powder, a pinch of salt, ginger garlic paste and mix well.
4. Keep it in the fridge for 30 minutes.
5. Combine the rice flour and rava in a plate.
6. Heat oil in a pan over medium flame.
7. Roll the marinated shrimps in the semolina mixture and pan fry in hot oil until golden and crisp.
8. Remove and drain excess oil.
9. Serve at once.