What good is a day of romance without some personalization in it? There is no reservation required for a romantic dinner at home with just the two of you on Valentine's Day! So get ready to cook it up your style and gulp it down with your favorite bottle of wine!
As clichéd as it might sound, you don't need an expensive restaurant or an exclusive spot to make someone feel special, nothing can beat a warm home-cooked dinner custom-made the way your partner would love it. And psst… more romantic than any other place in the world, who wouldn't agree??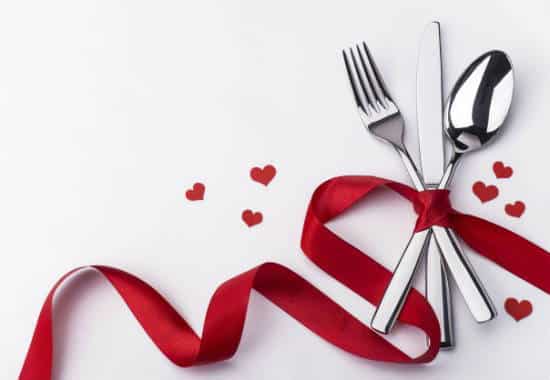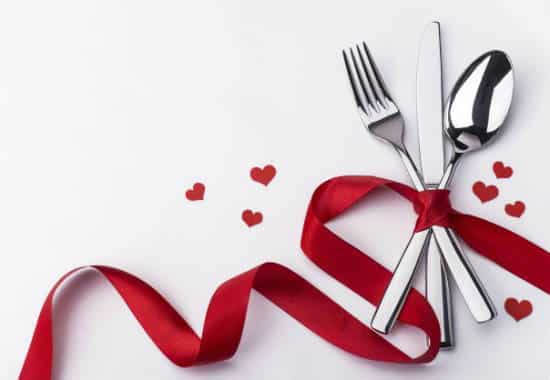 Message in a bottle!
Send an invite to your significant other for the two-some dinner party through a handmade card posted through snail mail or a self-designed e-mailer.
If a 'surprise' is already expected, then it doesn't serve the purpose, so maybe you need a little 'mystery' element to make it spicier. Play treasure hunt! Leave small notes all around the house, even better if you can leave it in the office or even the car or bike. You can start your party already by placing along some Homemade Choco-chip Cookies or fresh Strawberries dipped in Dark Chocolate (a staple hit on Valentine's Day, no second thoughts on that!)
Soups under the Star-lit Sky!
Work around your house – make use of every possibility for romance. If you have an open terrace or a cozy sit-out or balcony, start your evening gazing at the stars holding hands, munching on some quick bites. Perfect appetizers that go well on a romantic night would be Cream of Chicken Soup, Homemade Bruschetta and Potato Wedges.
'Do it' with a difference!
Red roses and candle lights all over the room, slow music in the background, cuddly teddy bears and perfumed hearts everywhere? We sure have done that over and over again! After years of Valentine's surprises and gifts, if you feel guilty about running out of ideas to express your love, you are not alone. Think out of the box and pick up an offbeat theme that you are sure both of you will equally enjoy, set up the show and most importantly…ahem… the dinner table!
Start with some refreshingly romantic drinks like Cranberry Apple Cider, Berry Wine Punch or try making a Cosmopolitan at home! If you want it alcohol-free here are some easy to make Mocktail ideas.
We are not sure if the way to a person's heart, as they say, is through the stomach, but it pretty sure is a way to stay there forever.  Well, not all of us are born chefs, but even if you are a culinary-challenged, a simple meal presented delightfully is sure to switch on your partner.  Try out these easy-to-make main courses, which you can never go wrong with:
Go Italian – Italian is as romantic as it can get! Here are some simple Pasta recipes and a special Heart-shaped Pizza recipe if you are into baking.
Far Eastern Romance – If you think Oriental is mundane, think again after trying these… Thai Pineapple Fried Rice, Red Curry with Chicken or Vegetables, Chocolate Spring Rolls and Coconut Curry with Cashew Nuts.

All Indian – If you are a couple who love to stick to simple but spicy Indian food, you are left with gazillion options, our top picks are Homemade Samosas with Tamarind Chutney, Kashmiri Pulao, Pumpkin Stew, Chicken Tandoori and an assortment of Indian Curries of your choice.
Be the Dessert!
So the party's over already? Not really! It's that time of the dinner when you are too filled with scrumptious food and thirsty for some really sweet dessert. Play some naughty Valentine's games like Sexy Scrabble, Dirty Darts, Strip Poker and well… use your imagination!
While you are at it, here are some mouth-watering dessert ideas that you can easily prepare at home and would perfectly suit the mood… Valentine Cupcakes, Traditional Valentine's Fruit Salad, Chocolate Truffle, Banana Fritters (if you are convinced to go Oriental) and if you want to go all India, try hot Gulab Jamuns with Vanilla Ice-cream! And we categorically recommend some Hot Rocky Road Fudge Brownie, with loads of walnuts and dripping chocolate sauce on it!