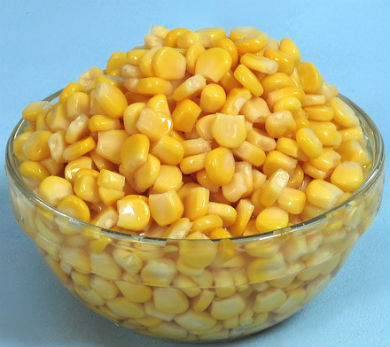 Ingredients:
Basmati Rice – 1 cup, soaked for 10 to 15 minutes
Sweet Corn Kernels – 3 cups, pressure cooked
Onions – 2, sliced
Bay Leaf – 1
Cinnamon – 1 inch stick
Cardamoms – 2
Cloves – 3
Cashewnuts – 10, fried in little ghee
Saffron Strands – 1/4 tsp, dissolved in 2 tblsp warm milk
Ghee as required
Salt as per taste
Grind together:
Onion – 1
Garlic – 4 cloves
Ginger – 1/2 inch piece
Turmeric Powder – 1 tblsp
Coriander Powder – 1 tblsp
Garam Masala Powder – 1/4 tsp
Red Chilli Powder – 1 tsp
Almonds – 8 to 10, blanched
Method:
1. Drain the rice and fry in 1/2 to 1 tsp of ghee, until moisture has evaporated.
2. Heat ghee in a pan.
3. Add the bay leaf, cinnamon, cardamoms and cloves.
4. Add onions and fry for 2 to 3 minutes or until oil starts to float to the top.
5. Add corn and rice.
6. Pour 2 cups to 2 1/2 cups of hot water and add salt to taste.
7. Stir to mix well and pressure cook for 10 minutes.
8. Remove and add the saffron mixture.
9. Stir well.
10. Garnish with fried cashewnuts.
11. Serve.