These cookies are so easy to make and they taste like the ones from your favorite bakery.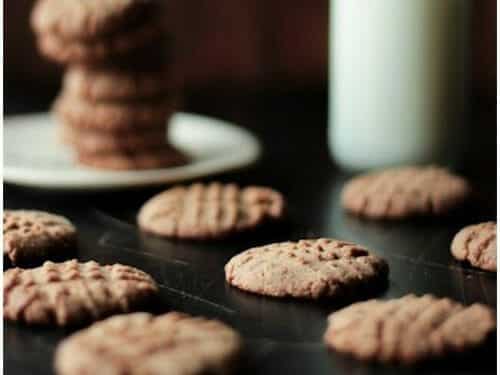 Almond butter cookies are a delicious treat that everyone loves. They are made with almond butter and vanilla extract, so they have a sweet taste and a delicious smell. These cookies are great to eat when you need something sweet, but don't want something too heavy.
Almond butter is made by crushing the roasted almonds and smoothening into paste. Almonds are a good fiber source and also contain protein. Because of their high monounsaturated fat content, almonds are considered a healthy food choice. Almonds or almond butter provide healthy fat not typically found in foods high in saturated fats.Its an great alternative for peanut butter.
For making Almond butter, take 2 cups of raw almonds and bake them at 350 F for about 7-9 minutes till it darkens. Pulse the roasted almonds in a food processor for about 10-12 by scrapping the sides and mixing in between. It is delicious, can be used as a spread on breads and biscuits. It is nutty and very healthy.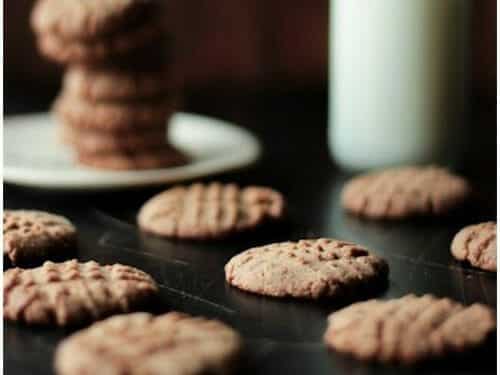 Almond Butter Cookies
These cookies are so easy to make and they taste like the ones from your favorite bakery.
Ingredients
For Cookies
8

oz

Almond Butter

1/4

cup

Coconut Flour

1/4

cup

Brown Sugar

1

tsp

Pure Vanilla Extract

1

tsp

Baking Soda

1

Egg

Large

1

Lemon Zest and Juice
Instructions
Preheat oven to 350F.

Place 2 Cups of Almonds in a cookie pan and bake them for about 7-9 minutes.

Place the warm roasted almonds in food processor and pulse them until it smoothens and forms like a butter.Almond butter is ready to make cookies.

Take a mixing bowl, place some almond butter, egg, sugar, vanilla extract, baking soda, coconut flour,lemon zest and juice . Fold them well with a spatula.

Line a parchment paper on a cookie pan. Take about an inch of cookie dough onto the sheet and make any design you like. I did some crisscross pattern on my cookies with a fork.

Bake them for about 9 minutes until they brown.

Let them cool for about 10 minutes on wire rack and serve.