Simple and tasty cookies perfect for a teatime bite.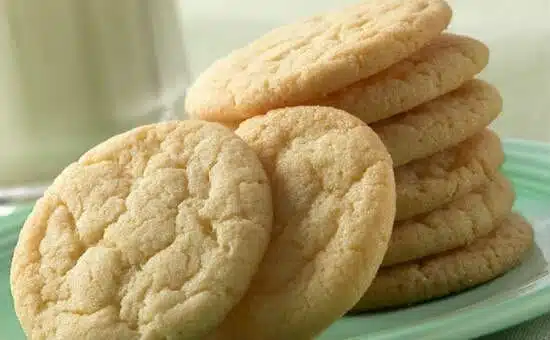 Ingredients:
Caster Sugar – 100 gms
Plain Flour – 175 gms
Egg – 1, small, beaten
Butter – 100 gms, unsalted
Vanilla Paste – 1 tsp (or use few drops of Vanilla Essence)
Icing Sugar – 1 tblsp
Method:
1. Blend together the butter, sugar, flour, egg and vanilla paste in a bowl.
2. Transfer the dough to a working surface lined with parchment paper.
3. Cover with another paper and using a rolling pin, gently roll out to a thin chapati like.
4. Using a cookie cutter, make desired shapes cookies and carefully remove them to a baking tray lined with parchment paper. Repeat until all dough is used.
5. Bake the cookies in a preheated oven at 200C for 10 minutes or until light golden.
6. Remove and cool.
7. Sprinkle some icing sugar on top.
8. Store them in airtight containers.
9. Stays good for 4 to 5 days.
image via mccormick