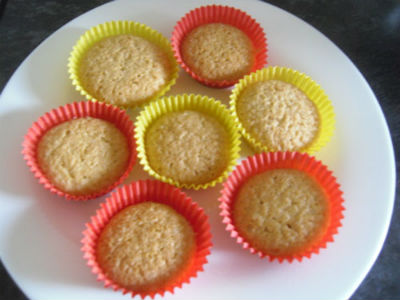 Ingredients:
Egg – 1, large
Baking Powder – 1/2 tsp
Butter – 50 gms, soft
Caster Sugar – 50 gms
Maida – 50 gms
Fairy cake cups
Method:
1. Mix all the ingredients in a bowl till smooth.
2. Fill the fairy cake cups with the mixture.
3. Place these cups into a greased bun tin so that they retain their shape.
4. Bake them in a preheated oven at 200C for 15 to 18 minutes or until the cakes are well rises and golden brown.
5. Remove the cake cups and cool.
6. Serve.
image credit: Jessica Bali