A easy to make homemade lemon cupcakes, perfect accompaniment to afternoon/evening tea. Also makes a simple and tasty dessert to any meal.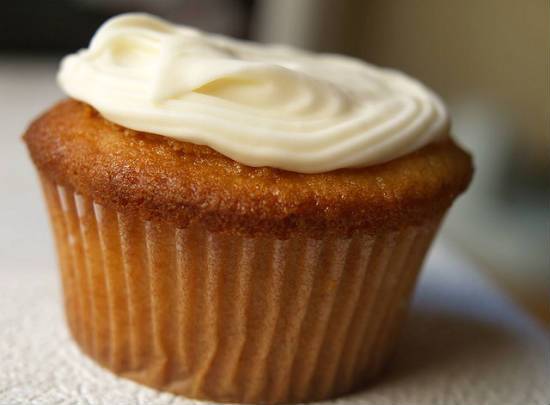 Ingredients:
Eggs – 4, large, lightly beaten
Butter – 300 gms, unsalted
Caster Sugar – 200 gms
Rind of 1 Lemon – finely grated
Plain Flour – 300 gms
For the Icing:
Butter – 175 gms
Icing Sugar – 350 gms
Rind and Juice of 1 Lemon
Method:
1. Beat the butter and sugar in a bowl until soft.
2. Add the lemon rind and gradually add the eggs.
3. Mix well and add the flour.
4. Mix until well combined.
5. Pour this into a 12 hole cake tin lined with paper cases.
6. Place this in a preheated oven at 160C/320F and bake for 20 to 25 minutes or until golden and springy.
7. Remove and cool.
8. To make the icing, beat the butter until soft.
9. Add the lemon juice, lemon rind and icing sugar.
10. Mix well until thick.
11. Spread this on top of the cakes.
12. Garnish as desired.
13. Serve.