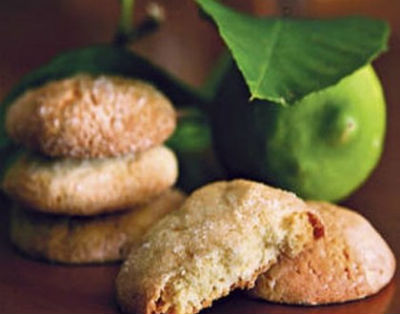 Ingredients:
Semolina – 250 gms
Egg Yolks – 3
Coconut – 1, grated, ground finely
Sugar – 250 gms
Water – 1/4 cup
Vanilla Essence – 1/2 tsp
Method:
1. In a pan, mix the sugar and water.
2. Place over low-medium flame till a smooth syrup is formed.
3. Add the ground coconut and stir well.
4. Cook for 2 to 3 minutes and then keep aside.
5. Add the egg yolks and mix thoroughly.
6. Add the semolina and vanilla essence.
7. Stir to mix well and shape into small balls.
8. Place them in a greased tins and bake in a preheated oven at 180C/350F for 25 to 30 minutes or until golden brown.
9. Remove and cool.
10. Store in airtight containers.
11. Serve as a snack during tea time.
Note: image is for illustration purposes only and not that of the actual recipe.
Image credit: smh.com.au
Subscribe to our Newsletter
Receive the latest recipes & kitchen tips !