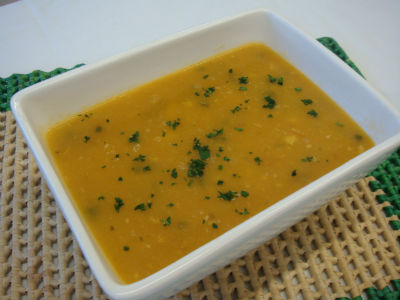 Ingredients:
Fish – 225 gms, sliced, lightly salted (Mullet or Mackerel)
Cinnamon Powder – 1/4 tsp
Cloves – 1 to 2, powdered
Tamarind Extract – 1/4 tsp
Onion – 1, small, sliced
Oil – 1/2 tblsp
For Masala:
Coconut – 1/2, grated
Ginger Paste – 1/4 tsp
Coriander Seeds – 1/2 tsp
Black Peppercorns – 4 to 5
Green Chilli – 1, deseeded
Garlic – 4 cloves
Turmeric Powder – 1/4 tsp
Rice Flour – 1/2 tsp
Water – 2 tblsp
Method:
1. Grind all the masala ingredients to a coarse paste.
2. Squeeze and extract a thick liquid.
3. Add one cup of hot water, mix well and squeeze again to extract a thin liquid.
4. Heat oil in a pan.
5. Add onions and fry till golden brown.
6. Pour the thin masala liquid and simmer.
7. Add the tamarind extract, cloves and cinnamon powders.
8. Cook for 3 to 4 minutes.
9. Add the fish and simmer for another 2 to 3 minutes.
10. Now add the thick extract, salt and allow it to simmer for another 3 minutes.
11. Remove and serve hot with rice.
Tip: You can use any white fish for this recipe.
Note: image is for illustration purposes only and may not be that of the actual recipe.