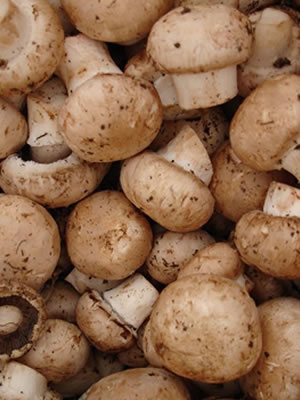 Ingredients:
Button Mushrooms – 400 gms, washed
Yogurt – 1/4 cup
Red Chilli Powder – 1/2 tsp
Coriander Powder – 1/2 tsp
Turmeric Powder – 1/4 tsp
Ghee – 2 to 3 tblsp
Garlic Paste – 1 1/2 tsp
Ginger Paste – 1 1/2 tsp
Fried Onion Paste – 2 tblsp (fry the onions in little oil and grind to a paste)
Cashewnuts Paste – 2 tsp
Vegetable Stock – 2 cups
Salt as per taste
Method:
1. Mix the red chilli powder, coriander powder, turmeric powder and yogurt.
2. Whisk well.
3. Add ghee to a pan and place over moderate heat.
4. Stir fry the mushrooms in the pan for a minute.
5. Add the ginger paste and garlic paste.
6. Stir-fry until moisture evaporates.
7. Remove the pan from the heat and add the yogurt mixture.
8. Return to the heat and stir-fry for a couple of minutes.
9. Add the fried onion paste and cook for a few seconds.
10. Add the cashew nut paste and stir.
11. Pour the vegetable stock and bring to a boil.
12. Lower heat and simmer until it is reduced by a third.
13. Remove the mushrooms and strain the gravy into a separate pan.
14. Place the gravy pan over moderate flame.
15. Add the mushrooms and bring to a boil.
16. Reduce flame to low, add salt and stir well.
17. Cover the pan with a lid and cook for a few minutes.
18. Remove and serve.
Note: image is for illustration purposes only and not that of the actual recipe.