Delicious, crunchy and easy to make teatime/evening snack (or an appetizer) where mushrooms are mixed with spices, coated with breadcrumbs and deep fried until golden. Serve with dipping sauce of choice.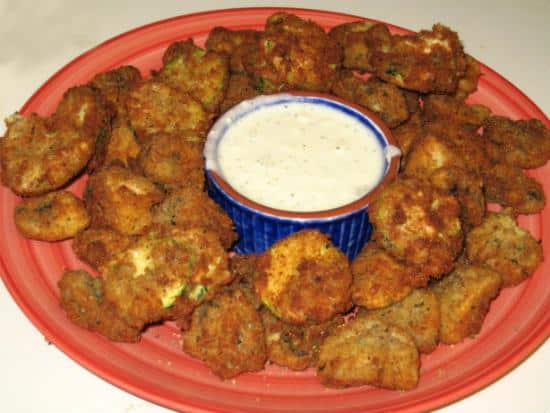 Ingredients:
Mushrooms – 100 gms, cut into quarters
Corn Flour – 1 1/2 tsp
Maida (Plain Flour) – 3 tsp
Black Pepper Powder – 1/2 tsp
Ginger Garlic Paste – 1/2 tsp (optional)
Red Chilli Powder – 1/4 tsp
Egg – 1
Breadcrumbs – 1/2 cup (adjust as required)
Oil as required
Salt as per taste
Method:
1. Break the egg into a bowl and whisk well.
2. Add the maida, corn flour, salt, red chilli powder, pepper powder and mix well.
3. Add the ginger garlic paste and mix again.
4. Add the mushrooms and mix until evenly coated.
5. Heat oil in a deep frying pan over medium flame.
6. Roll the mushrooms in the breadcrumbs and add to the hot oil.
7. Deep fry until golden brown and crisp.
8. Remove and drain excess oil.
9. Serve with sauce of choice.