Varagu Arisi-Pineapple Mix (Kodo Millet-Pineapple Mix) recipe is a delicious sweet recipe with hints of pineapple taste.
Millets are a powerhouse of nutrition. Rice in fibre, protein and minerals, they retain a lot of nutrition unlike regular polished rice that is stripped of all important elements. It is a great way to ease into a healthy eating lifestyle and they are apt for pre-diabetics as well because of their complex carbs.
With Pongal season around the corner, the days of regular sakkarai pongal are long passe. It's time to innovate and keep trying something new to satisfy the taste buds. Pineapple is used quite often in regular cooking. Be it as part of a sweet dish or a savoury one, the delicate sweet-sour taste just balances things right. In this Varagu Arisi-Pineapple Mix dish, we have tried to make a new sweet that carries in it a hint of pineapple, sweetness from jaggery and the mildly sharp taste of sukku or dried ginger. Apart from balancing the taste, sukku is well known for its medicinal properties that includes digestion. So, go ahead, try this our Varagu Arisi-Pineapple Mix recipe, enjoy it heartily and allow sukku to work its magic in your digestion.
If you like this recipe, try some of our other sweet based millet recipes.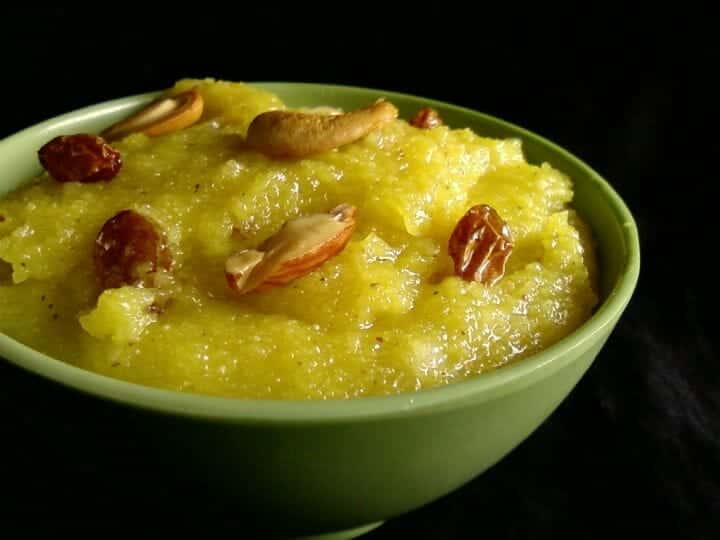 Ingredients:
Method:
Grind the slices of pineapple, extract the juice.
Take a pressure cooker and add the kodo millet rice, pineapple juice and sugar and allow it to boil together.
Cook for 2 whistles or until it is soft.
Heat 1/2 cup of water in a pan and add jaggery to it.
When it dissolves, filter to remove the dust.
Boil jaggery water and add sukku powder, boiled rice, pineapple pieces and mix well.
Reduce the flame to low, and boil for 5 minutes and mix thoroughly.
Serve hot.
Image Credit