A popular Bengali sweet made during festive occasions.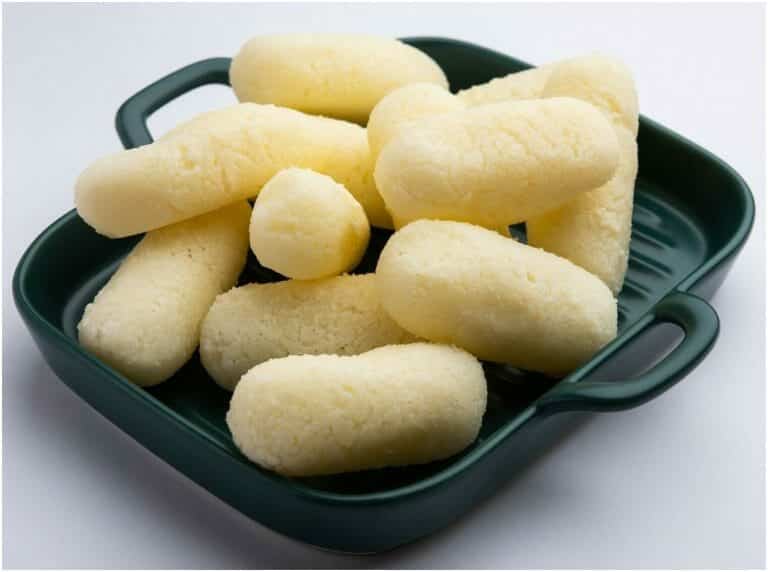 Cham Cham or Chom Chom is a traditional Bengali sweet very similar to THE famous Roshogulla (Rasgulla). They are long, spongy with a firm texture and delicate taste. It is made from curdled milk or fresh cottage cheese a.k.a chenna, as it is popularly called, and cooked in sugar syrup.
It is a sweet that can easily be made with just a handful of ingredients commonly found in anyone's kitchen. The main ingredient is Chenna or fresh cottage cheese. Chenna is milk solids that is strained out after curdling the milk using lemon juice or vinegar. The milk solids are kneaded well to form a dough like consistency which is them rolled into smooth, long cylindrical shapes.
Cham Cham has 2 popular versions – plain and stuffed.
The plain version is very similar to Rasgulla, but just that the shape is cylindrical instead of round. In the stuffed version, an additional milk based ingredient called Khoya or Mawa is used as a filling. Khoya or mawa is kneaded with aromatic spices like cardamom and saffron to give it that delicate flavour and colour and is stuffed inside the Cham Cham.
The number or variety of fillings is totally left to one's imagination and creativity, making this a sinfully delicious dessert that one just cannot resist!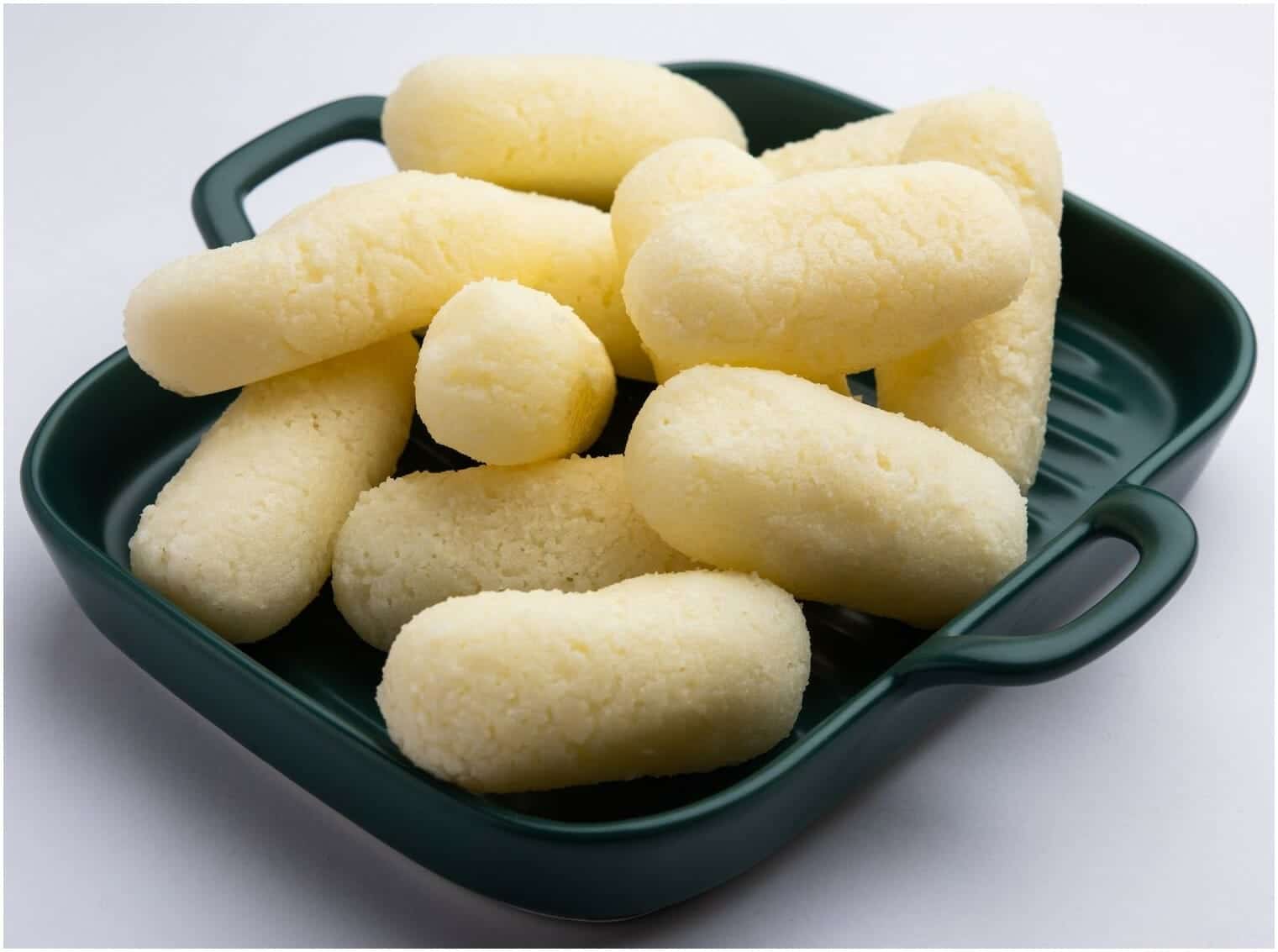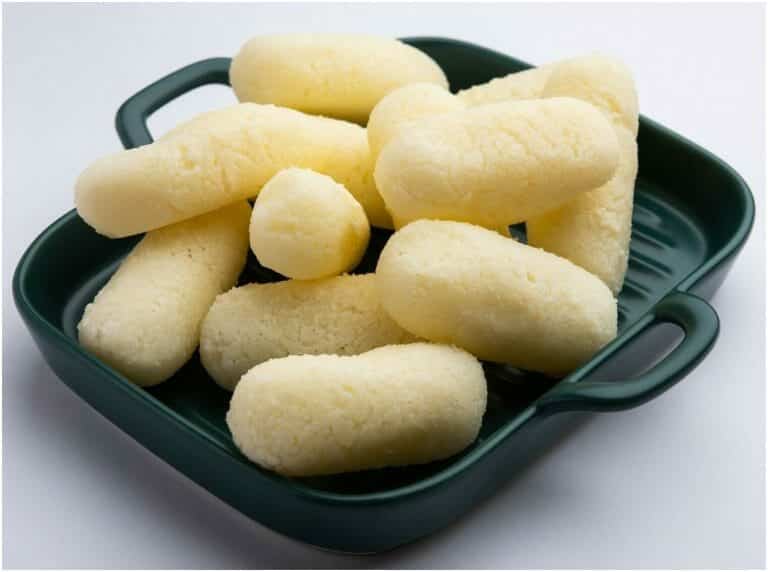 Cham Cham

Recipe

A popular Bengali sweet made during festive occasions.
Ingredients for
Cham Cham
1

litre

Full Fat Milk

1/2

Lemon

1 1/2

cup

Sugar

4

cup

Water

a pinch

Cardamom Powder
For the Stuffing (Optional):
1/2

cup

Unsweeteend Khoya/ Mawa

3

tbsp

Powdered Sugar

8 to 10

Saffron Strands

1

tbsp

Milk

2

tbsp

Roasted Mixed Nuts

chopped finely

a pinch

Cardamom Powder
To Garnish:
Pistachios - few

crushed

Desiccated Coconut - 2 tbsp
How to make
Cham Cham
Heat the milk and bring it to a boil.

When it begins to boil, add the juice of 1/2 lemon and stir the liquid. It will start separating.

Once the solids completely separate from the liquid, strain it and allow it drip-dry using a fine muslin cloth. This is Chenna.

Take the chenna and knead it with hand to make it a fine dough.

Divide into 12 parts.

Roll each part into cylindrical shape and set aside.

Mix sugar, cardamom powder and water and bring it to a boil.

Drop the chenna cylinders into the sugar syrup and allow it to cook for 6 min on medium flame.

Flip the cylinders and allow it to cook on the other side for 6 minutes.

It will double in size.

Set it aside to cool.

Take the Cham Cham out and roll it in desiccated coconut and garnish with pistachio.

You can stop here and enjoy the Cham Cham. However, if you would like to make the stuffed version, proceed below.
For the Stuffed Cham Cham:
Soak the saffron strands in milk for 10-15 min.

Mix all the other ingredients under stuffing along with step 1 above.

Take the cooled cham cham and slightly drain out excess liquid.

Slice the chum chum leaving 1 side intact.

Fill in with the stuffing.

Roll it in desiccated coconut and garnish with pistachio.

Serve chilled or at room temperature.