A simple and delicious dish to make, the Mushroom Tapa is a popular Spanish style mushroom dish best served with garlic rice.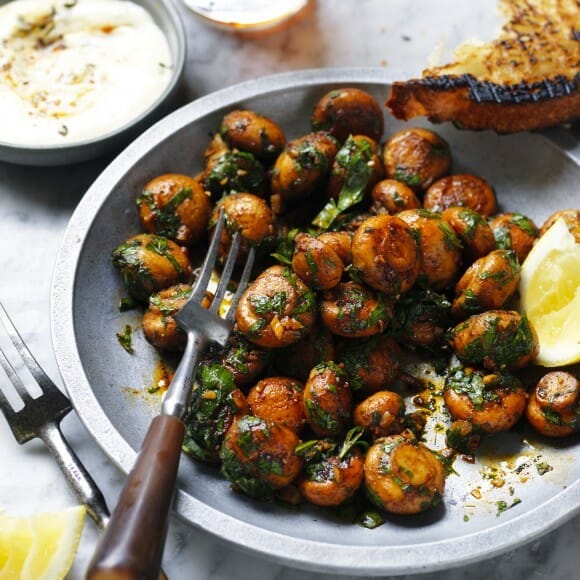 Ingredients:
Mushrooms – 250 gms
Soy Sauce – 2 tblsp
White Sugar – 2 tblsp
Vinegar – 1 tblsp
Garlic – 1 small clove, finely chopped
Black Pepper Powder – 1/2 tsp
Oil as required
Method:
1. Wash and pat dry the mushrooms.
2. Cut them into 2 to 4 pieces each.
3. Mix soy sauce, sugar, vinegar, garlic, pepper powder and 2 tblsp water in a bowl.
4. Add the mushrooms and mix well.
5. Keep aside for 5 minutes.
6. Heat 2 tsp of oil in a nonstick pan over medium flame.
7. Drain the mushrooms and reserve the marinade.
8. Add the mushrooms to the pan and cook until browned, stirring occasionally.
9. Transfer to a serving bowl.
10. Gently warm the reserved marinade.
11. Pour this over the mushrooms.
12. Garnish with fried garlic pieces and serve with garlic rice.