A delicious, easy to make pasta with tomato sauce and basil. Great for a quick lunch, dinner or evening snack.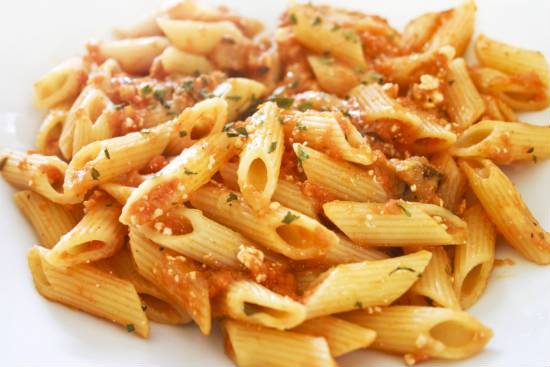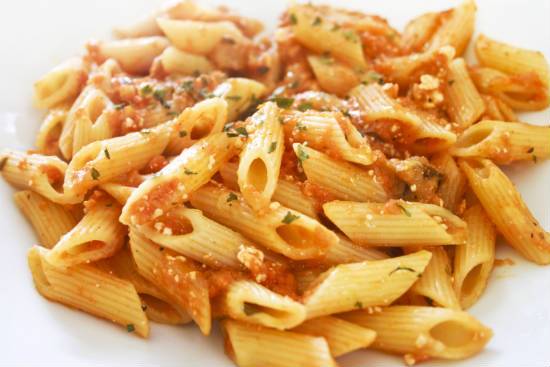 Ingredients:
Penne Pasta – 150 gms
Olive Oil – 1 tblsp
Tomatoes – 500 gms, sliced
Sea Salt – 3/4 tblsp
Basil Leaves – 2 tblsp, torn
Parsley – 1/2 tsp, finely chopped
Almonds – 2 tblsp, chopped, toasted
Parmesan Cheese – handful, grated, to garnish
Method:
1. Cook the pasta until al dente in slightly salted water as per packet instructions.
2. Heat oil in a pan over medium flame.
3. Add the tomato and sprinkle salt on top.
4. Saute for 10 to 12 minutes or until the tomatoes have a saucy consistency.
5. Add the basil and parsley leaves.
6. Stir gently.
7. Drain the pasta and add to the pan.
8. Mix well until evenly combined.
9. Switch off the flame.
10. Garnish with almonds and cheese.
11. Serve at once.