Quick and easy to make, these spicy grilled shrimps are perfect for any outdoor picnics, barbecues or any parties. They can also be served as an appetizer to any meal.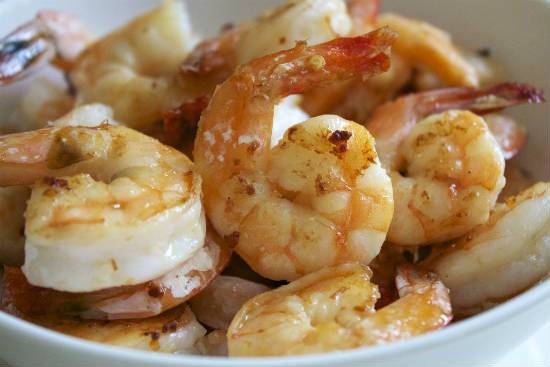 Ingredients:
Shrimps – 15 to 16, peeled, deveined
Lemon Juice  – 1 tsp
Olive Oil – 3 tsp
Red Chilli Powder (or Flakes) – 3/4 tsp
Garlic Paste – 1/4 tsp
Salt as per taste
Wooden Skewers – few, soaked in water for 30 minutes
Method:
1. Mix the garlic paste, salt, red chilli powder, lemon juice and olive oil in a bowl.
2. Add the shrimps and mix well until evenly coated.
3. Skewer the shrimps, leaving some space between each.
4. Heat a grill pan over medium flame.
5. Grill the shrimps until opaque and cooked through, about a minute on each side.
6. Remove and transfer to a serving plate.
7. Serve with lemon wedges.