Also known as Odisha Sugar Biscuits, these are quite popular amongst kids.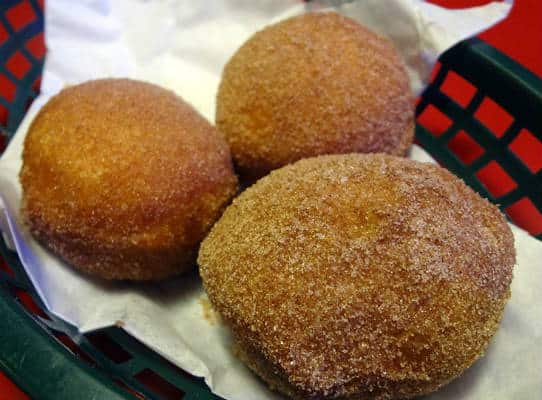 Ingredients:
Rice – 1 cup
Sugar – 1/2 cup
Cardamom Powder – 1/4 tsp
Oil as required
Method:
1. Soak the rice for 1 hour.
2. Drain well and spread out to dry under the sun.
3. When it is almost dry and has a bit of moisture left, remove and grind to a smooth powder.
4. Add cardamom powder, sugar and knead well without adding water.
5. Transfer to an airtight container and cover with a lid.
6. Keep aside for 8 to 10 hours.
7. Remove and transfer to a bowl.
8. Knead again and make small balls of the dough.
9. Flatten them using the palm of your hand (you can also shape them as desired).
10. Heat oil in a deep frying pan over low flame.
11. Fry the prepared biscuits until golden.
12. Remove and drain excess oil.
13. Serve as a snack.
Tip: If desired, sprinkle a little cinnamon powder and powdered sugar over the biscuits.