This dosa variety is quite popular in Hubli and is also known as Hubli Hot and Sweet Dosa.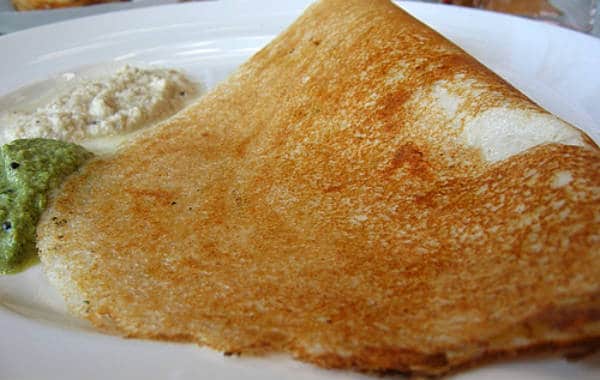 Ingredients:
Dosa Batter – 2 cups
Bengal Gram Dal – 1 tblsp
Coriander Seeds – 2 tsp
Cumin Seeds – 2 tsp
Dry Red Chillies – 8 to 10
Fenugreek Seeds – 1/2 tsp
Coconut – 1/2 cup, grated
Jaggery – 1/2 cup, powdered
Oil as required
Method:
1. Dry roast the dal, red chillies, coriander seeds, cumin seeds and fenugreek seeds for a minute or two.
2. Remove and grind together with coconut, adding a little water, to a smooth paste.
3. Heat a pan of water and add the jaggery.
4. Stir until fully dissolved and bring to a boil.
5. Remove and strain well.
6. Mix the ground paste and jaggery syrup with the dosa batter.
7. Heat a tawa over medium flame.
8. Pour a ladleful of the batter and spread evenly.
9. Apply oil around the edges and cook on both sides.
10. Remove and serve hot with dosa milagai podi or chutney and sambar.