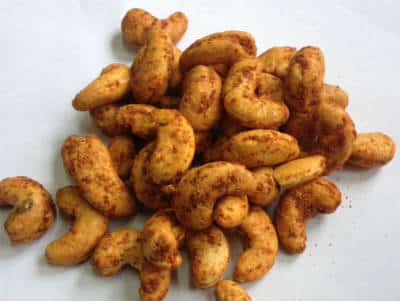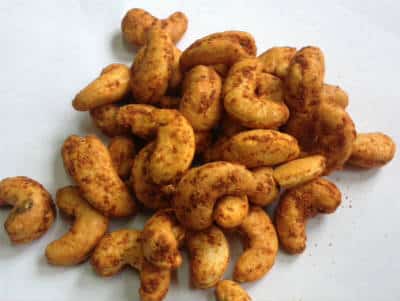 Ingredients:
Basmati Rice – 2 cups
Masala Cashew Nuts – 15 to 20 (available readymade)
Oil – 3 tblsp
Salt as per taste
Grind to a powder #1:
Bay Leaf
Saunf
Gasa Gasa
Cloves
Roast and Grind to a powder #2:
Peanuts – 1/4 cup, shelled
Coconut – 1/4 cup, grated
Dry Red Chillies – 4
Cashewnuts – 5 to 6, chopped
Asafoetida Powder – a pinch
Method:
1. Soak the basmati rice for 15 minutes. Drain.
2. Pour 3 cups of water and salt.
3. Pressure cook until 2 to 3 whistles or till the rice is not sticky.
4. Keep aside until required.
5. Grind the ingredients for #1 to make 1 tsp.
6. Heat 1 tblsp oil in a pan.
7. Add the ingredients for #2 and fry for a minute.
8. Remove and grind to a powder.
9. Add 1 tsp of the ground #1 powder and mix.
10. Add the remaining oil to the pan.
11. Add the masala cashew nuts and stir-fry for a minute.
12. Add the rice and mix well.
13. Add the ground powder and mix again until evenly combined.
14. Serve.