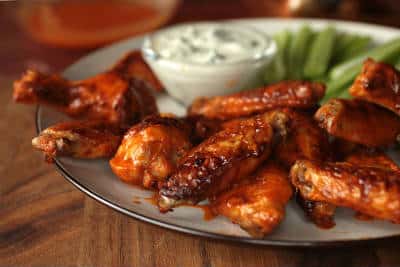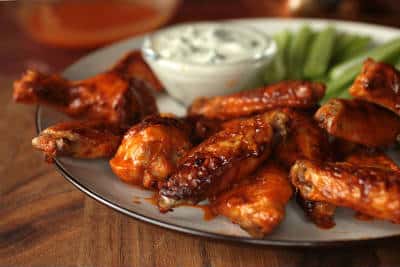 Ingredients:
Chicken Wings – 375 gms, halved at the joint
Honey – 3/4 tblsp
Worcestershire Sauce – 1/4 tblsp
Cider Vinegar – 3/4 tblsp
Olive Oil – 1/2 tblsp
Garlic – 1 clove, crushed
Paprika – a pinch
Salt as per taste
Tabasco Sauce – 1 tblsp
Peppercorns – 1 tsp, coarsely crushed
Method:
1. Mix the garlic, olive oil, vinegar, paprika, worcestershire sauce, tabasco, honey, salt and pepper in a bowl.
2. Add the chicken wings and toss well until evenly coated.
3. Keep aside for 2 hours.
4. Drain and reserve the marinade.
5. Transfer the chicken wings on a baking tray and place it in a preheated oven at 180C/360F.
6. Bake for 20 to 30 minutes and drain any excess liquid.
7. Baste with the reserved marinade and mix well.
8. Bake again for another 20 to 25 minutes until glazed, sticky and most of the marinade has evaporated.
9. Remove and transfer to a serving plate.
10. Serve.