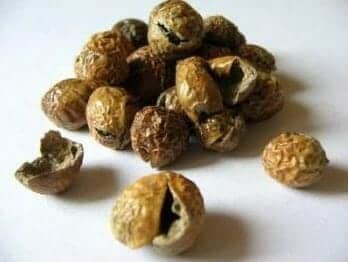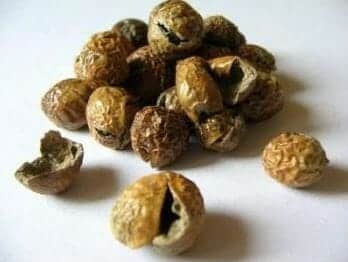 Ingredients:
Basmati Rice – 1 cup
Sundakkai (Turkey Berry) – 1 cup, tender
Turmeric Powder – a pinch
Garlic – 5 cloves, chopped
Oil – 3 tsp
Salt as per taste
Grind together with little water:
Coconut – 1/4 cup, grated
Green Chillies – 2
Mint Leaves – 2 to 3 tblsp, chopped
Coriander Leaves – 2 to 3 tblsp, chopped
Tomato – 1
Ginger – 1/2 inch piece, peeled
Dry roasted and powdered:
Bay Leaf – 1
Saunf – 1/3 tsp
Cardamoms – 1/3 tsp
Cloves – 1/3 tsp
Method:
1. Dry roast the basmati rice for 30 to 45 seconds.
2. Remove and pressure cook with 1 1/2 cups of water and pinch of salt.
3. Heat oil in a pan.
4. Saute the sundakkais for a minute.
5. Add turmeric powder, salt and garlic.
6. Add the ground paste and 1/2 cup of water.
7. Simmer for a few minutes and add the ground powder.
8. After a minute remove from flame.
9. Add the cooked rice and mix well.
10. Serve with raita.
Tip: The rice should not be too mushy.