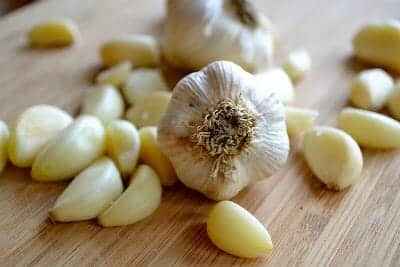 Ingredients:
Garlic – 1/2 cup, peeled
Manathakkali Vattral – 6 tsp
Tamarind Extract – 1/4 cup
Jaggery – little
Vengaya Vadagam – 1 tsp
Gingelly Oil as required
Turmeric Powder – a pinch
Salt as per taste
To Grind:
Black Peppercorns – 2 tsp
Dry Red Chillies – 2
Cumin Seeds – 1 tsp
Coriander Seedss – 1 tsp
Fenugreek Seeds – 1/2 tsp
Gingelly Oil – 1 tsp
Method:
1. Heat 1 tsp oil in a pan.
2. Fry the peppercorns, red chillies, cumin seeds, coriander seeds and fenugreek seeds.
3. Remove and grind together to a fine paste, adding little water.
4. Add salt, turmeric powder, powdered jaggery to the tamarind extract.
5. Add a little water and ground paste.
6. Place over medium flame and gently bring to a boil.
7. Saute the gaarlic in little oil and add to the pan.
8. When the garlic is half cooked, add the manathakkali vattral and vengaya vadagam.
9. Bring to a boil and remove.
10. Serve hot with rice.