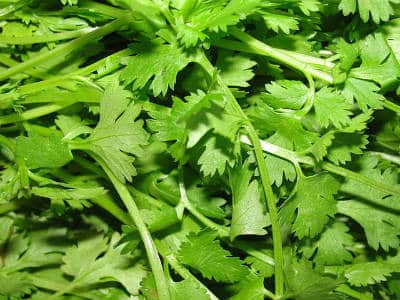 Ingredients:
Coriander Leaves – 1 cup, chopped
Toor Dal – 1/2 cup, soaked, drained
Tamarind Extract – 1/2 cup, thick
Tomato – 1, boiled, peeled, mashed
Dry Red Chillies – 3
Asafoetida Powder – 1/4 tsp
Oil – 1 tsp
Ghee – 1 tsp
Mustard Seeds – 1 tsp
Rasam Powder – 2 tsp
Salt as per taste
Method:
1. Combine the dal, red chillies, asafoetida powder, coriander leaves and salt.
2. Grind them to a thick paste.
3. Heat oil in a pan.
4. Fry the mustard seeds and add the ground paste.
5. Stir well.
6. When it starts to leave the sides of the pan, switch off the flame and remove.
7. Allow it to cool and make small balls of the mixture.
8. Pour 3 cups of water to a pan.
9. Add tamarind extract, mashed tomato, salt and rasam powder.
10. Place over medium flame and bring to a boil.
11. When it starts to bubble, add the coriander balls and simmer for a few minutes.
12. When the balls start rising to the top, add the ghee and mix gently.
13. Remove and serve hot with rice.