All of us like Holi, the festival of colors with a fervor and warmth. It is ever celebrated with a genuine touch of heart for the sprinkle of colors, it brings with it and the enchanting charm combined with it. Holi falls on the full moon day in the month of Phalgun and it echoes the memoirs of Lord Krishna's pranks with Gopikas. True, the festival is scintillating in its spirit and offset to induce a lot of gaiety and grandeur with pots of colorful water thrown on each other on the day.
All the Indian festivals, no doubt, are marked for the delicacies they include in the festivities. Holi is remarkably noteworthy for the special recipes prepared by all the states of India. Let us start with sweet recipes which make the day relishable with their mouthwatering quality.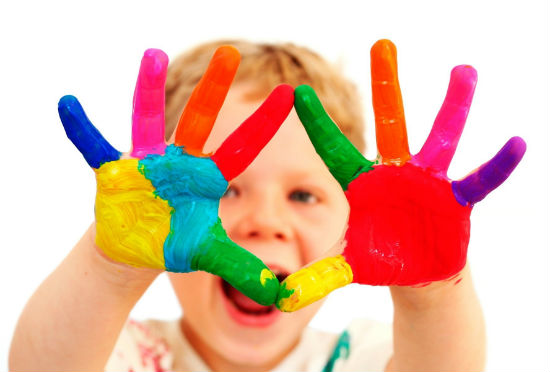 Puran Poli
Puran poli is a traditional recipe, which is made with channa (yellow gram dal) and jaggery. After boiling the dhal, it is grated very finely and is mixed up with the jaggery to make a ball like lump. When you add cardamom powder, it flavors well to induce our tasty buds. Next, plain flour is mixed with ghee to make fine dough, in which rolls are made, having been stuffed with the dhal lumps in small sized balls. After covering the dhal lump carefully, you can roast it slowly and neatly to make puran poli which is tasty and rich in its energy value.
Thandai
Thandai is the traditional flavored milk which serves as a refreshing cold drink after the play and fun Holi involves in its process. It is a blend of almonds, melon seeds and soaked poppy seeds which are ground to a paste and added to the boiled and cooled milk. The additional flavor of saffron and rosewater makes the dish lip smacking and colorful, suitable for the occasion.
Gujia
Gujia is a famous dish made of maida flour and khoya. You have to knead the maida flour consistently to make soft dough. Then, you have to roast the khoya to a slight brown and add it with sugar. When you make the dough into small, thick chapattis and fill the chapattis with the khoya stuff, you are ready to deep roast them and make tasty, tasty gujias.
Kanje Ke Vade
Kanje ke vade is prepared with urud dhal and red chilies. By soaking urud dhal overnight, you are able to grind it into a good paste and then when you whisk it to make it fluffy, you get fine dough to make small vadas, which are slowly and consistently roasted in oil on slow fire. After this, you put two pieces of hing on a tawa and the hing starts emitting aroma. This is the time for you to turn a matka upside down on the tawa to soak up the smell. After taking the matka, you can fill it with hot water, mixing rai, salt, red chilli powder and whole red chillies into it. Pour the vades into the matka, cover it with a thin muslin cloth and let the vades soak in the mixture in hot sun for a week. Your Kanje ke vade is ready to serve with its hot flavor and taste.
Rajasthani Methi Mathri
Rajasthani methi mathri is a preparation with the ingredients of maida and kasoori methi. A bit of ajwain, salt and ghee are added to these ingredients to make fine dough, which is made into small puris. When the puris are pricked a bit to make wholes, they get deep fried well in the oil.
Other recipes like Dahi Bhalle, Bhang ke Vade, Palak Bhajia, Papri, Meetha Poodas, Bhang ke Pakore, Shakarpara, Besan Papdi and Bhang Llassi are all time favorites of the people all over India. The recipes of Holi not only make the occasion savoring and splendid, but they also provide the energy required to celebrate the festival without break and fatigue.
Happy Holi