Karnataka, the land of the kannadigas, surrounded by three south Indian states and one North Indian state is a land of excuisite cuisine. It has influences from Tamil Nadu, Kerala, Andhra Pradesh, and
Maharashtra. Ofcourse the region has its very own Kannadiga oota (Karnataka meal) typical of the land, still traces of the other state's influences can be found in it.
This week, we are satiating the taste buds of our Kannadiga readers. So, come lets jump into this excuisite land from which our very famous Mysore Masala Dosa took its origin. Today there are so many variations to this original cuisine with Rava Masala Dosa, Egg Masala Dosa, Jhatpat Masala Dosa, Spinach Masala Dosa and a quickie Masala Dosa.
Other tiffin/snack varieties famous for the land are Rawa Idli, Rasa-Vada and Mysore Bonda. Today there are so many variations to this famous Mysore-Bonda which can be found here.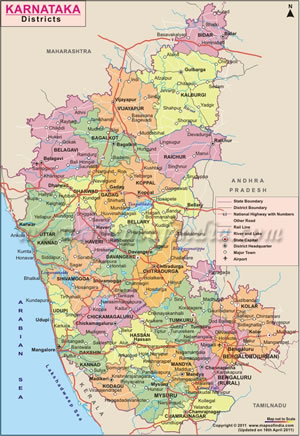 Sweets:
Name one sweet which melts in your mouth. And just one guess.. Yes, right, Mysore Pak. Oh yes, it has its origins from Karnataka like the name indicates. Obuttu, Dharwad Pedha, Holige are few other lip-smacking sweet dishes which originated from Karnataka. Badusha is very much loved in
Northern Karnataka. Other desserts famous for the land are Parippu Payasam, Gasa Gasa Payasam, Kadala Paruppu Payasam, Kadala Bele Payasam. For other Payasam doshes, check out this link. Some are special for Karnataka while others are for Tamil Nadu. But we are not found by region, are we? Here at Awesomecuisine, we are bound by only your appreciation and satisfaction. So, go ahead and taste all the Payasam varieties – Karnataka and other states too.
Rice Dishes:
The most famous rice dish of Karnataka, bisi bele bath is spicy, richly flavored sambar rice with salivating dressing. The recipe for most original Kannadiga way of preparing this is here. There are many variations to this which are listed out here. Try the one which suits you.
Vaangi bath is also a very delicious dish. Rice cooked with Brinjals in tamarind juice and chilies is a hit for the spicy tongue. The original recipe is here and of course different variations to suit today's multi-cultural society are listed here.
Apart from these, Tamarind rice (puliyogare), Mosaranna (spice flavored curd rice), Spicy Lemon rice, Mango rice have all originated from Karnataka. The Kannadigas have a very unique taste bud which is a combination of tangy, spicy and sweet, as you can see from the types of dishes originated from Karnataka. Oh yes, like that raw-ripe mango.
Breads:
Ragi roti is a unique breakfast dish for Karnataka. It's very nutritious and healthy. People of late are realizing the importance of this unique fiber-rich grain. Oh yes, go ahead and breakfast on it everyday till you get bored. A variation of Ragi Roti is Akki Roti, where rice is used instead of Ragi. Oh yes, the healthy way – garnish your roti with onions, carrots, spices and make it unique the Kannadiga way. Ragi Mudde and Ragi Adai are also nutritious and famous bread dishes which feature in a regular Karnataka menu.
Main Dishes:
Avarekalu(beans) Saaru, Masoppu Saaru, Mysore Kuzhambu, Milagu Kozhambu, Pagalkai Kuzhambu are famous gravies for rice dishes. For the list of all gravies available in our site, check out our gravies section. Kannadigas use a lot of lentils and spinach in their gravies.
Other Side Dishes:
Kosambari is a very important and easy to prepare dish. This salad never fails to make its presence in a regular lunch course. Kathirikai Pitlai, is a very tangy dish made of Brinjals, tamarind and papad. Boodhkumblekai Kootu is very protein rich gravy made from ash gourd. Stuffed brinjals gravy has originated from modern Karnataka. But well, we need those veggies and we need them tasty, and we need them to be prepared easy. So, I would say go for both the modern and traditional dishes alike. Try out this stuffed brinjals gravy today instead of the traditional Brinjal curry.
Chutneys and Gojjus:
Maavina Chutney, Bendekkai Gojju, Hagalkai Gojju, Pudina Chutney, Green Chillis Gojju, Kathirikai Gojju, Mango Chutney, Ridge gourd peel Chutney, Green chilli chutney, Eerulli Tomato Gojju (Onion and tomato chutney) are just a few special chutney varieties of the state. Add a dash of Jaggery and tamrind in all of these to get that tangy, sweet taste and exotic flavor.
Now, if you have invited a Kannadiga elder for a meal at home, remember the order of serving up the oota in a banana leaf. Here it goes – salt, Kosambari, Pickle, Palya(vegetable curry), Gojju, Raita, Payasa, Rice and Ghee. Oh yes, just like all South Indian states, the dessert which is the payasa is served before the main course. Kannadigas believe that it is auspicious to start a meal with a sweet flavored dish, payasa, so that relationships stay that way – sweet! Yes, very sweet, indeed of them.
Karnataka is basically a land of spicy dishes. It also has exquisite tasting sweets. Whether it is the main course or dessert course, the secret for a successful Kannadiga oota is to find the right combination of spices and flavoring and find the right moment to add it to the boiling pot, which in itself is not easy, though the preparation procedure is fairly simple.
Here at AwesomeCuisine we bring you all Kannadiga flavors in a very simple and easy to cook way. Check out the recipes which we have listed within this article. And for more ideas and tips, write to us as always.