A hugely popular South Indian sweet made during Diwali, Navratri and Janmashtami.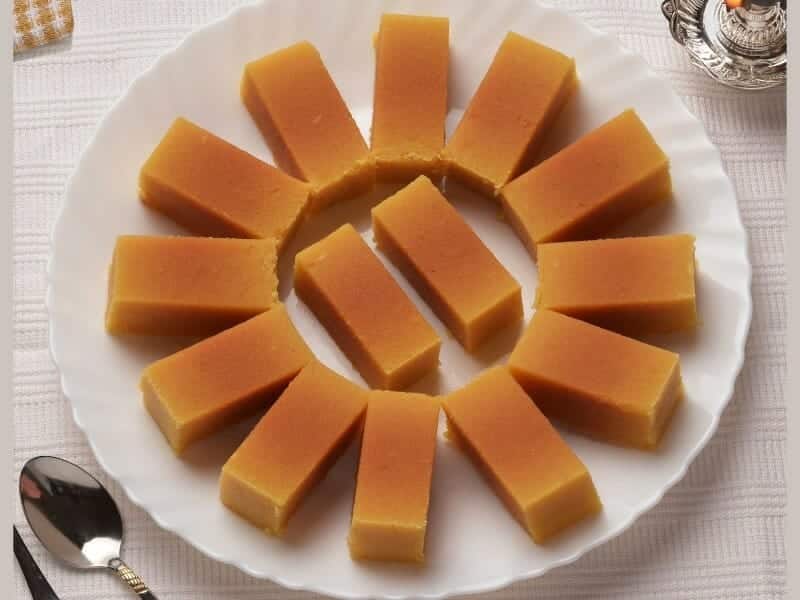 Mysore Pak is an authentic and traditional South Indian sweet made during festivals like Diwali, Janmashtami and special occasions like weddings and birthdays.
Often called as a "Royal Sweet" because of it's origins in the Mysore palace, it is also known as the King of South Indian sweets.
Made with just three key ingredients, it can be a tricky dish for beginners. So don't worry if you do not get it right the first time. Even experienced cooks have trouble getting this royal dish right.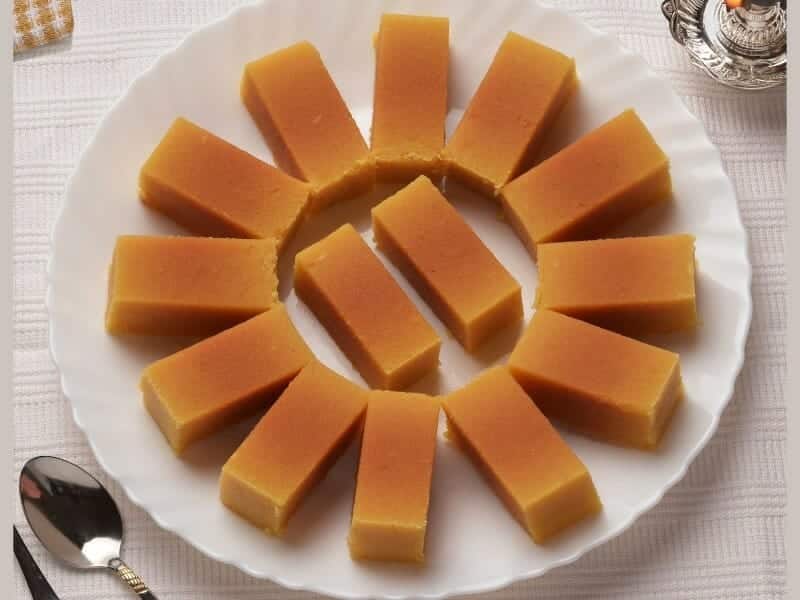 In some places it is also called as Mysurpa. Whatever the name is (depending on where you go and whom you ask), this is one of the most iconic and well known sweets in the southern part of the country.
In some places you will find a variation to this as Badam Mysore Pak or Badam Mysurpa. The only addition being 1/2 cup of badam (almonds) added to the recipe below. Soak the almonds overnight and remove the skin.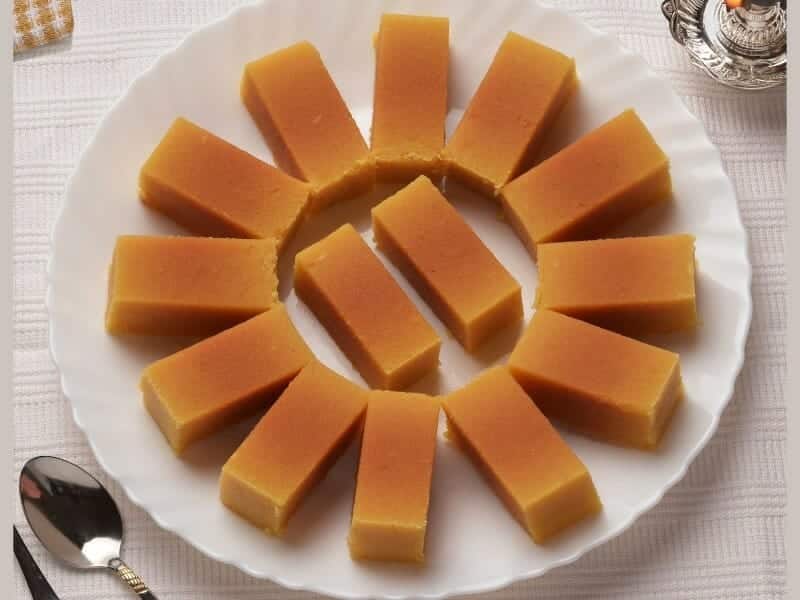 Mysore Pak

Recipe

A hugely popular South Indian sweet made during Diwali, Navratri and Janmashtami.
Ingredients for
Mysore Pak
1

cup

Gram Flour

2

cup

Sugar

3

cup

Ghee

a pinch

Cooking Soda

as required

Water
How to make
Mysore Pak
Fry the gram flour in 1 cup of ghee.

Boil the sugar with water till it reaches a one string consistency.

Add the gram flour and stir well till it thickens.

Heat the remaining ghee and gently add to the flour mixture.

Keep stirring all the time.

When the ghee starts to rise up from the sides and begins to separate add the cooking soda.

Stir and pour into a greased plate.

Gently spread them evenly and allow it to cool.

Before it hardens fully, slice into desired shapes.

Store in an airtight container.

If desired, garnish with fried cashewnuts.