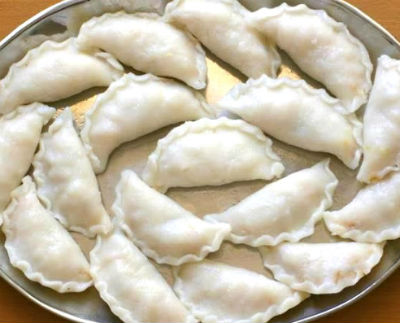 Ingredients:
Raw Rice Flour – 200 gms
Ulundu – 100 gms
Dry Red Chilli – 1
Mustard Seeds – little
Asafoetida Powder – little
Salt as per taste
Method:
1. Soak the ulundu for 30 minutes and drain well.
2. Grind together with red chilli and salt to a thick paste.
3. Pour this onto an idli plate and steam cook.
4. Then crumble nicely and transfer to a pan.
5. Add mustard seeds and asafoetida powder.
6. Gently stir for 30 to 45 seconds and remove.
7. Add water to rice flour and knead well.
8. Shape into small cups and add a portion of the ulundu filling.
9. Fold well and steam cook.
10. Serve.