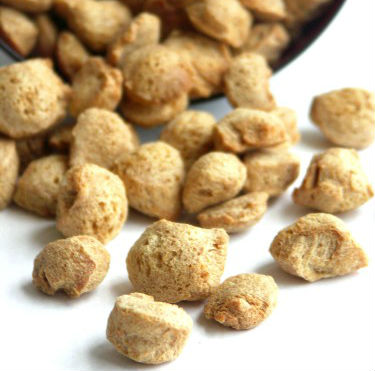 Ingredients:
Rice Flour – 2 cups
Gingelly Oil – 1 tsp
Salt – a pinch
Soya Balls – 20
Jaggery – 1/2 cup, powdered
Cardamom Powder – 1/2 tsp
Method:
1. Soak the soya balls for 10 minutes in hot water.
2. Remove and refresh under cold, running water.
3. Then grind this coarsely in a mixie and remove.
4. Dissolve the jaggery in water and strain well.
5. Bring to a boil. Add soya and cardamom powder.
6. Stir till it is thick.
7. Add enough water to rice flour and knead well with salt and gingelly oil.
8. Make small cups and add a spoonful of the filling.
9. Fold well and steam cook for 10 minutes.
10. Serve.