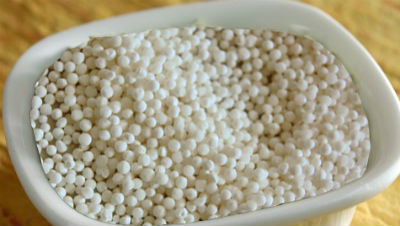 Ingredients:
Javvarisi (Sago) – 500 gms
Sugar – 200 gms
Cardamom Powder – 1 tsp
Coconut – 1/2, grated
Cashewnuts – 4
Oil as required
Method:
1. Dry roast the javvarisi and grind to a powder.
2. Add coconut, sugar, cashewnuts and cardamom powder in a pan.
3. Mix well and remove after a few minutes.
4. Add water to sago flour and shape them into small cups.
5. Place a spoonful of the coconut mixture and fold well.
6. Heat oil in a pan.
7. Fry the prepared kozhukattais till crisp.
8. Remove and drain excess oil.
9. Serve.
This kozhukattai is different from the usual kozhukattais which are steam cooked.