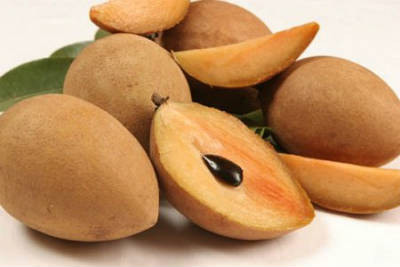 Ingredients:
Raw Rice – 250 gms
Jaggery – 100 gms
Sapotta (Chikoo) – 4, peeled, seeds removed
Coconut – 1/2, grated
Cardamom Powder – little
Method:
1. Grind the sapotta and coconut together.
2. Dissolve the jaggery in a pan of water and gently boil till sticky.
3. Add the sapotta mixture and cardamom powder.
4. Mix well and remove.
5. Grind the rice to a fine flour and add to a pan of hot water.
6. Stir well till thickened and lump free.
7. Shape this into small cups and add a spoonful of the sapotta mixture.
8. Fold well and steam cook for 10 minutes.