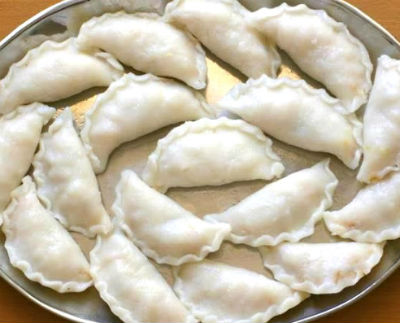 Ingredients:
Raw Rice Flour – 2 cups
Gingelly Oil – 1 tsp
Salt as per taste
Black Sesame Seeds (Ellu) – 100 gms
Jaggery – 100 gms, dissolved in water and strained
Cardamom Powder – 1/2 tsp
Method:
1. Dry roast the sesame seeds and then grind to a powder.
2. Add this to the jaggery water and mix well.
3. Add the cardamom powder and stir till sticky and thickened.
4. Boil 2 cups of water in a pan.
5. Add oil, salt and rice flour.
6. Stir to mix well and then shape the mixture into small cups of desired sizes.
7. Place some of the sesame seeds and jaggery mixture and fold well.
8. Steam cook for 10 minutes and remove.
9. Serve.