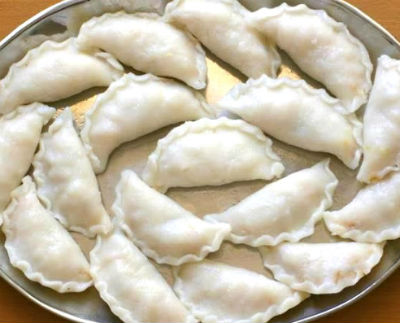 Ingredients:
Raw Rice Flour – 200 gms
Oats – 1 cup, powdered
Aval (Poha) – 1 cup, powdered
Milk – 1 cup
Sugar – 1 1/2 cups
Cardamom Powder – little

Method:
1. Combine the oats, aval and milk in a pan.
2. Gently simmer over medium flame.
3. Add sugar and cardamom powder.
4. When it starts to thicken, remmove and make small balls of the mixture.
5. Keep aside.
6. Bring a pan of water to a boil. For 1 portion of rice flour, you will need 3/4 portion of water.
7. Add the rice flour and stir well.
8. Make small cups of this mixture and keep one of the prepared balls in the center.
9. Fold well and steam cook the prepared kozhukattais till golden.
10. Remove and serve.
Note: image is for illustration purposes only and not that of the actual recipe.