Badusha is a traditional and very popular South Indian sweet typically made during weddings, Diwali, Tamil New Year and other festive occasions.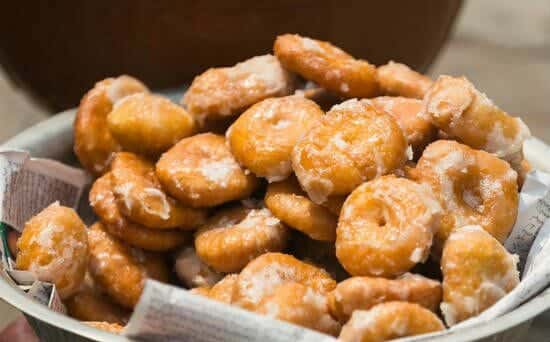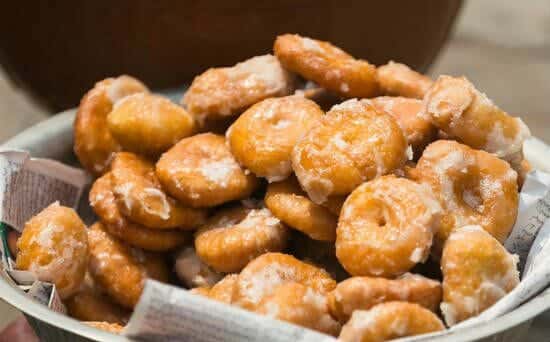 Ingredients:
Maida – 3 cups
Unsalted Butter – 1/2 cup
Curd – 1 tsp
Cooking Soda – a pinch
Sugar – 1/2 cup + 1 tsp
Oil – 1/2 cup + extra for frying
For the stuffing:
Almonds – 3 to 4 tblsp
Pistachios – 3 to 4 tblsp
Sugar – 1 tsp
Ghee – 2 tsp
Khoya – 2 tblsp
Method:
1. Heat a pan of water over medium flame.
2. Add 1/2 cup of water and bring to a boil.
3. Simmer until it reaches an one string consistency.
4. Remove and keep aside.
5. Mix the butter, cooking soda, 1 tsp sugar and oil in a bowl.
6. Whisk well.
7. Add the curd and gradually add the maida.
8. Mix well for 15 to 20 minutes without any lumps.
9. Add enough water and mix well until smooth.
10. Make small balls of the dough and keep them aside.
11. Heat 2 tsp ghee and saute the stuffing ingredients.
12. Shape the balls into a small cup.
13. Add some of the filling ingredients and fold well.
13. Roll them again and flatten them lightly.
14. Heat oil in a frying pan over medium flame.
15. Deep fry until light golden brown and remove.
16. Drop them in the sugar syrup and keep them aside for a few hours.
17. Serve.